Cleaving through the sky, these lightning bolts show the savage, spiky side of mother nature.
Captured by storm chaser Michael Bath, the shots show the skies above New South Wales, in Australia.
Bath monitors weather forecasts, waiting for the perfect storms before heading out to capture the split-second electrical discharges.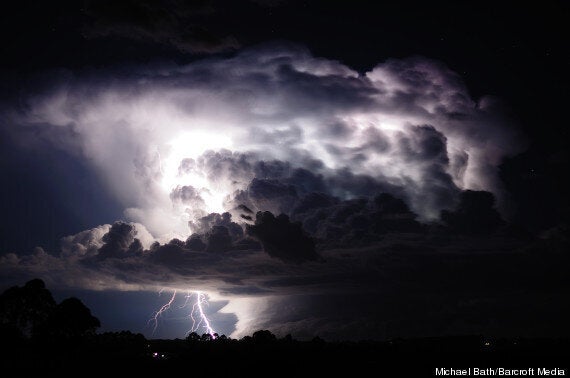 He uses a range of techniques to capture the high-voltage shots. First, to prevent the camera shaking, he mounts it on a tripod and uses a remote shutter release to activate it.
For faster strikes he holds the shutter open and waits for a strike before releasing it.
He also recommends using the camera's continuous shooting mode to try and catch a lucky shot, though this uses up a lot of frames.
More recently he has been using a lightning trigger, which automatically takes a picture when a strike occurs.
The father-of-two became "obsessed" with weather and photography while at college in the late eighties.
He said: "I researched from the Bureau of Meteorology and local newspaper article archives.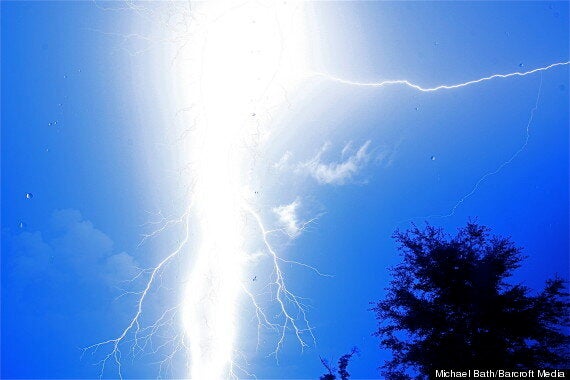 "I also started tracking all tropical cyclones - but it wasn't enough.
"Now that I was hooked on severe weather, the odd flood and cyclone was just too infrequent.
"Fortunately, the Northern Rivers region of North-east New South Wales is a hotspot for thunderstorms during the warmer months.
"My first attempt at lightning photography was a success and I was hooked for life."
Most of the high-voltage snaps have been taken near his home in the Greater Sydney area or North-east New South Wales.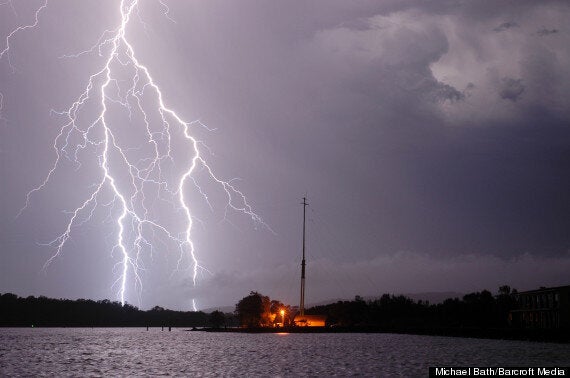 The self-trained photographer enjoyed storm chasing so much that he has now taken a job with the Australian Early Warning Network.
"It suited me perfectly: monitoring severe weather around the country and issuing alerts to people, some website work and programming," he said.
"I now had a job that matched what I did in my free time."