The White House has released a back catalogue of pictures from the past year, in snapshots that capture an intimate portrait of the US President's last 12 months in office.
Barack Obama can be seen laughing in the sea, his wife Michelle is captured taking part in a sack race, as well as iconic shots of the President celebrating the healthcare ruling.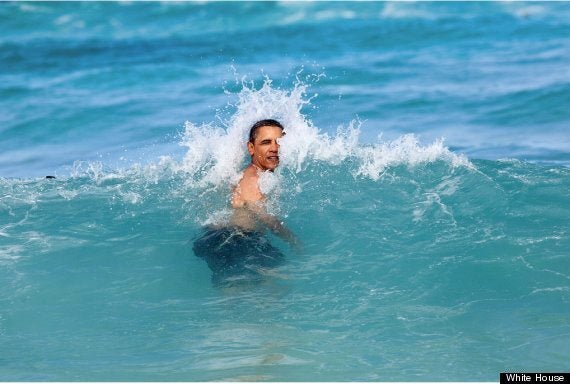 Obama celebrates the New Year with a dip in the sea in his native Hawaii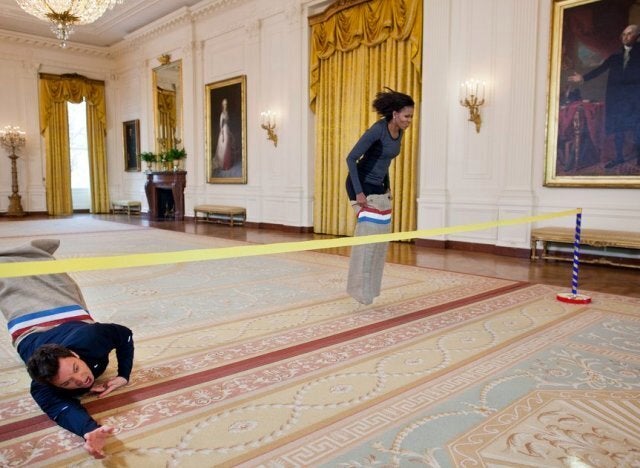 In the East Room of the White House during a 'Late Night with Jimmy Fallon' taping
There are more moving moments too. The president praying with a wounded service member is depicted, as is Obama on Rosa Park's bus seat.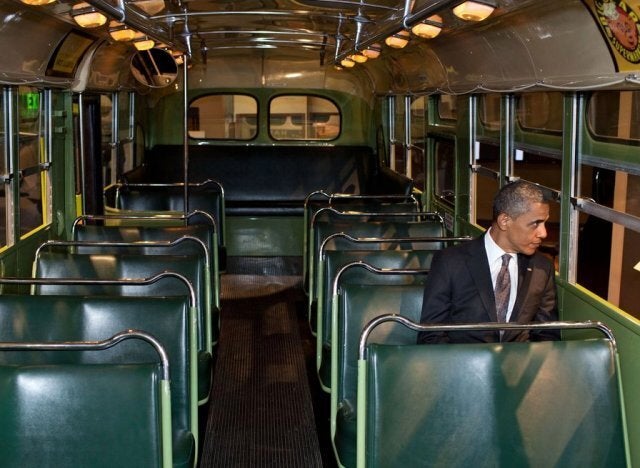 Civil rights campaigner Parks refused to obey the bus driver's order that she give up her seat to a white passenger
Perhaps the most emotional is the president's reaction as he hears of the Sandy Hook shootings. Obama later said during a TV interview that this was the worst day of his presidency.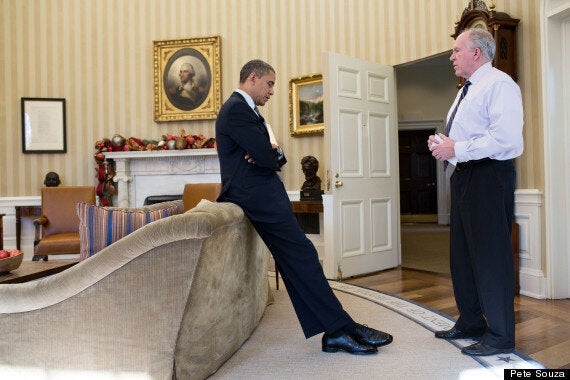 The president being briefed on the details of the shooting
Obama is well-known for his appeals to "ordinary folks." This picture of him wiping yoghurt off his trousers shows that despite holding one of the most powerful positions in the world, he isn't too big to clean himself up.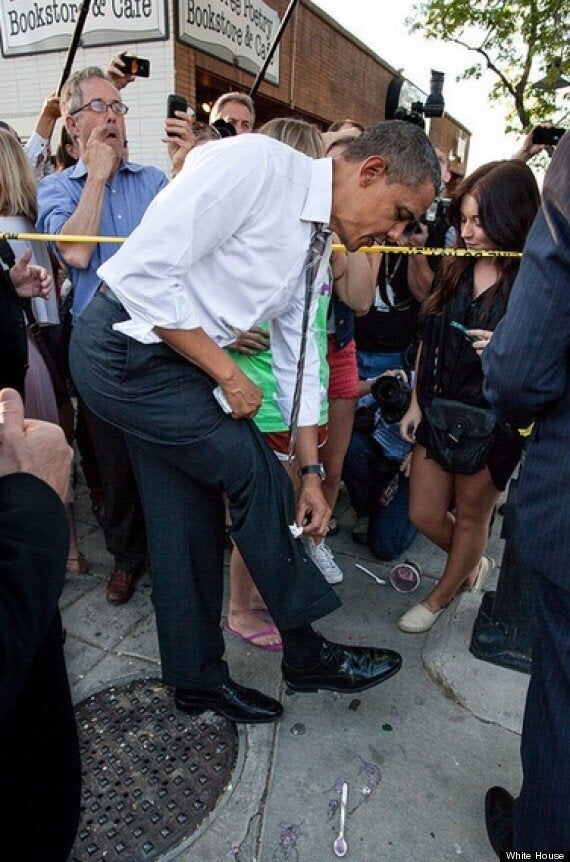 Even Obama has wardrobe malfunctions
University of Colorado student Kolbi Zerbest had placed her cup of yogurt on the ground while trying to shake hands with the President, and someone else inadvertently kicked the cup.
Obama also manages to pull off all-American cool in many of the shots. Pictures of the President playing basketball with George Clooney and Tobey Maguire, and on home turf of his beloved Chicago Bears, paint the president as a high-school hero.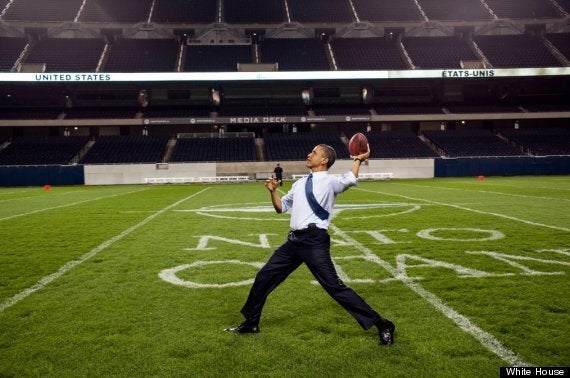 Obama: King of the cool photo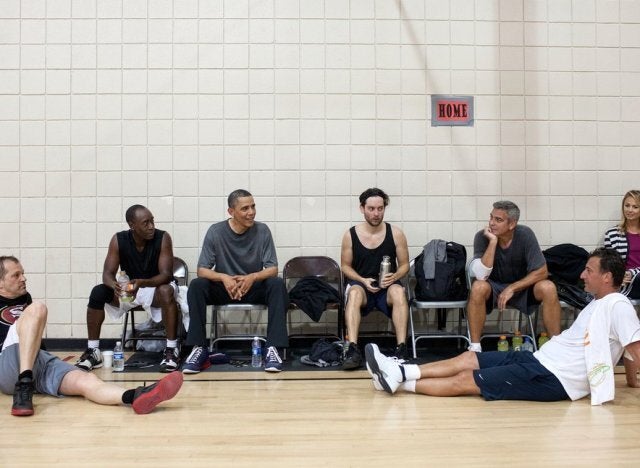 Early morning basketball in Los Angeles
See a year in the life of President Obama below.