David Cameron has said he wants to serve as prime minister until 2020, however a poll published on Sunday shows he may have to settle for just over two more years in power.
In an interview with the Sunday Telegraph, the prime minister indicated for the first time that he intended to stay on in No.10 for a full five year term if reelected in 2015.
Under new rules passed by his government that fix parliamentary terms at five years, this would mean him remaining as prime minister until at least 2020.
Asked if he wanted to serve a full term if the Tories were returned to government, he said: "Yes – look, I want to fight the next election, win the next election and serve – that is what I want to do."
However Cameron may not be given a choice even if his own MPs were happy for him to stay on as leader for another seven years.
A poll conducted for the Mail on Sunday suggests the surge in support for Ukip could cost the Tories a devastating 51 seats at the next election, handing Ed Miliband the keys to Downing Street with a Labour majority of 94.
The Survation poll for the paper shows Nigel Farage's eurosceptic party has jumped from just 3% in 2010 to 16%.
The poll surge would still make it unlikely that Ukip would manage to send any of its own MPs to Westminster, but the defection of so many Tory voters to the party would be enough to deny Cameron victory in must-win seats.
In his interview with the Sunday Telegraph, the prime minister has also warned Tory critics of the coalition to "stop complaining" and insisted he would not row back on same-sex marriage, child benefit cuts for the wealthiest and overseas aid commitments.
Cameron and deputy prime minister Nick Clegg will publish a review on Monday of progress the Coalition government has made since 2010 and set out its top priorities for the rest of their term.
Cameron said: "This is an enormous reform agenda and that's enough to keep us all busy."
The review is expected to include details of a cap on social care costs, which ministers have considered setting at £75,000, as well as pension and child care reforms.
"In mid-term in government you are taking difficult decision, there's always going to be a tendency for people to look at protest," the Prime Minister added.
"I don't think my job is to try to identify different segments of people who going his way or that. My job is to steer the ship in the right direction."
Cameron admitted the Government could have promoted its same-sex marriage reforms, which have angered many Tory backbenchers, better.
"One of things we haven't got across properly is this is what is going to happen in the register office," he said.
"This is about what the state does, this is the civil part of marriage. We're not changing what happens in church or synagogue or mosque."
Cameron, who is due to make a keynote speech on Europe in the coming weeks, said: "Britain has a role in Europe ... but we're not happy with the way the relationship works at the moment and so we want change."
The Conservative leader insisted he understood the impact cuts to child benefit for the top 15% of earners, which come into effect on Monday, would have.
"Look, I have complete understanding for people who are having their family budgets changed and money taken away and if there is more we can do to make it easier for people, yes of course."
Clegg has previously claimed the mid-term review would would "surprise on the upside" by showing the government had achieved a "great deal" of the Coalition agreement.
Labour's vice chairman Michael Dugher said: "Another year, another relaunch and still none of the change that David Cameron and Nick Clegg promised.
"They said they'd fix the economy. But living standards are still falling for the hard-working majority whilst a handful of millionaires get huge tax cuts.
"They said they'd fix welfare, but the welfare bill had gone up, not down. They said they would protect the NHS and then sacked nurses.
"Families who put their trust in David Cameron and Nick Clegg's promises of change will be bitterly disappointed to see that another relaunch is all they are offering."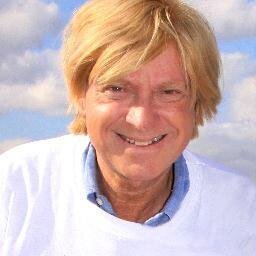 Cameron