The estranged wife of paralysed former motorbike stunt rider Eddie Kidd has pleaded not guilty to assaulting him.
Samantha Kidd, 44, is accused of beating Mr Kidd, 53, six times in four months.
Kidd - wearing a black coat with lace and leather panels, black boots and spotted tights - spoke only to enter six pleas of not guilty and to confirm her name, date of birth and address.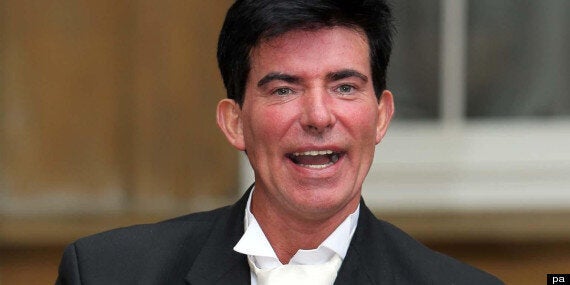 Eddie Kidd, whose wife has pleaded not guilty to assaulting him
Brighton Magistrates' Court heard that the beatings are alleged to have taken place last year on July 7 in Cumbria,
between July 20 and July 23 in Peacehaven, East Sussex, on July 26 in Southampton, between July 8 and August 10 in Peacehaven, between September 1 and October 8 in Peacehaven, and between October 1 and October 25 also in Peacehaven.
Kidd was given bail on the condition that she is not to directly or indirectly contact Mr Kidd and she is not to attend a property in Peacehaven except on one occasion with a police officer to collect belongings.
District Judge Stephen Nicholls said the trial will take place at the same court on July 9 and 10.
Kidd was left paralysed and brain damaged in a motorbike accident 16 years ago, but in 2011 he completed the London Marathon in 50 days. Daredevil Eddie Kidd jumps over the Simatai section of the Great Wall of China
In a statement after Kidd was charged, Sussex Police said: "After a prompt and thorough investigation into allegations of domestic abuse made on 11 December, a woman has been charged with six offences.
"44-year-old Samantha Kidd, unemployed, of High Street, Seaford, was charged with six counts of assault by beating between July and October this year.
"She has been bailed with stringent conditions not to contact the male victim, who was known to her, or to visit the area where he lives."