A set of special stamps is being issued to mark the 150th anniversary of London Underground, showing scenes of a steam locomotive, construction workers and a carriage of Edwardian ladies and gentlemen.
The 10 stamps will be on sale from tomorrow in celebration of the world's oldest underground transport network.
The stamps feature a contemporary lithograph of a steam locomotive on the Metropolitan Line near Paddington Station - the first to open in 1863 - as well as a 1938 Tube train and reproductions of classic posters.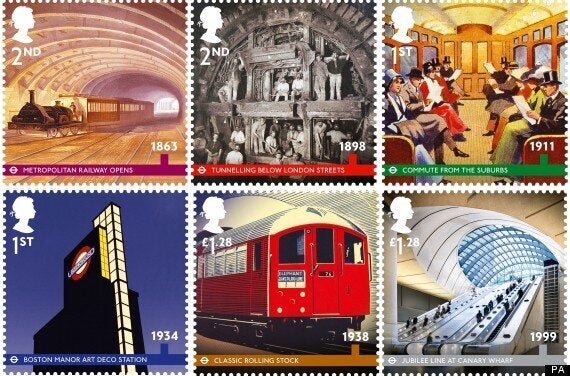 An image of the Sir Norman Foster-designed Canary Wharf station is also included in the new set.
Royal Mail spokesman Andrew Hammond said: "After a year where images of London were beamed around the world, showing this great city in all its glory and splendour, it's quite fitting that we should begin 2013 celebrating one of London's hidden treasures.
"The breadth and scale of the London Underground is a wonder to behold. These beautifully designed stamps pay tribute to one of London's greatest and most iconic assets, one that has served it so well for over 150 years, and will continue to do so for many more years to come."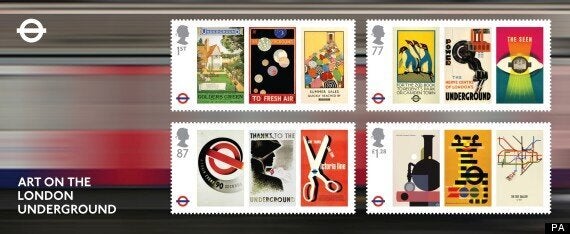 The Mayor of London, Boris Johnson, said: "London Underground was the first transport system of its kind, embodying the engineering ingenuity of our Victorian forefathers and providing a template for similar schemes around the world.
"These wonderful memorial stamps marking 150 years of service are a fitting celebration of London Underground's rich heritage and its iconic place in our city's life."