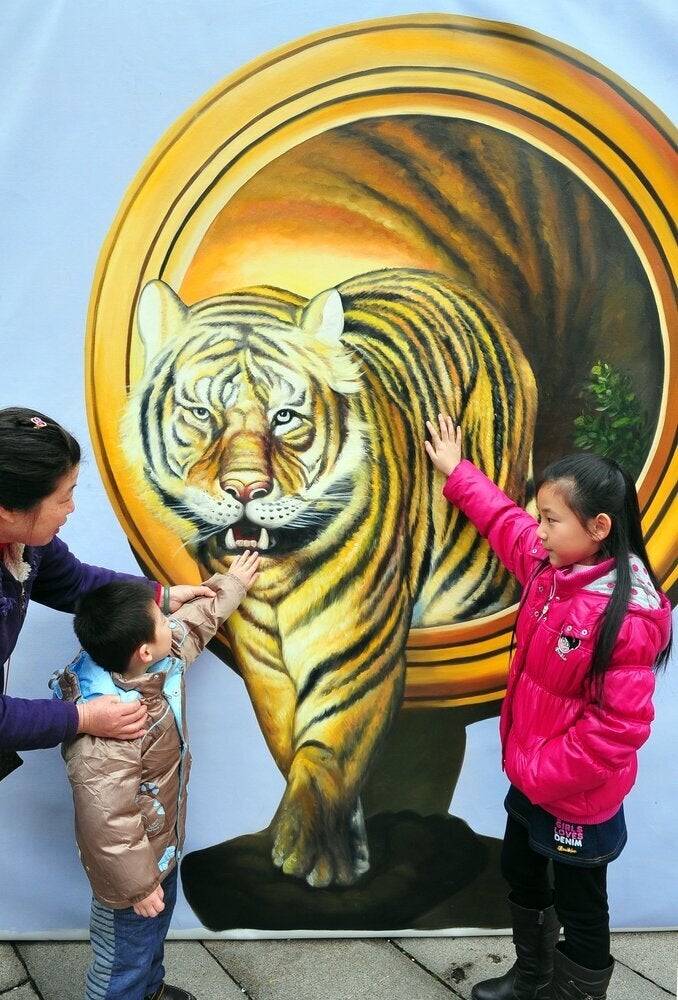 Chinese 3D Street Art
Rising quickly up our 'places we'd most like to visit' list is Sanfang-Qixiang in the Fujian Province, China - which translated, literally means 'three lanes and seven alleys'.
In this ancient heart of the Fuzhou, one of China's largest cities, the skyscrapers cease and rows of building and courtyards dating back to the Jin Dynasty of 1115 still provide homes and a thriving social hub for residents.
Better still the walls are turned over to that particularly fun style of 3D street art that presents anyone passing with an irresistible photo opportunity, whether it's snagging a giant marlin or putting their hands in the jaws of a tiger - just two of the new additions added this month.