The Tube turned 150 years old this week and you can bet in that time a great many passengers have lost a great many things.
The Lost Property Office (LPO) opened in 1933 and receives found property from London Buses, Victoria Coach Station, London Underground, Docklands Light Railway, London Overground and Licensed Taxi's.
The figures involved give you an idea of the sheer volume of items the LPO handles.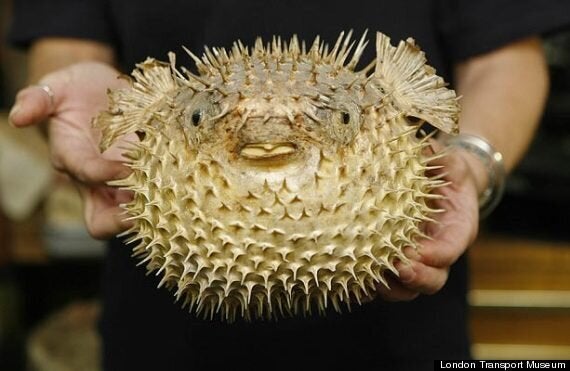 How could you forget this?
In 1954 the most common lost items were pairs of gloves. In that year the LPO received 90,632 pairs!
At the beginning of the mobile phone boom in 1998, the LPO received 2496 mobile telephones. By 2011 this number had rocketed to 25,539!
In 2011 the LPO received a massive 222,867 items of lost property compared to 102,389 items of property received in 1991.
That's an extra 120,478 items of property in the last 20 years!
Here are a few pics behind the scenes of the LPO plus a selection of some of the strangest objects lost and found...