After spending months in hiding following the birth of her son, we were beginning to wonder if we would ever see Adele again, let alone meet her baby.
However, the singer has finally resurfaced and even treated us to a tiny glimpse of her new arrival.
But before you get too excited about seeing his cute little face, all you're getting for now is a pair of legs.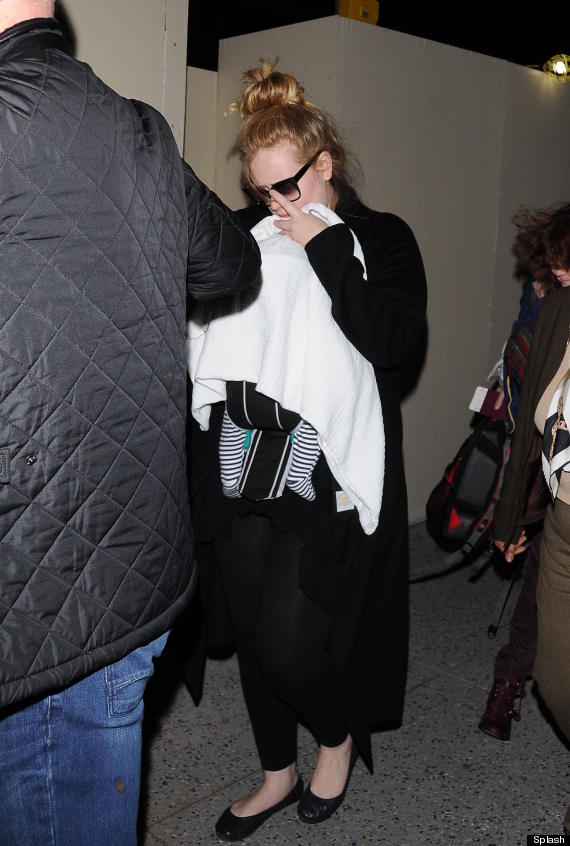 The singer is still to reveal what her son's name is
Adele - who was seen arriving at Los Angeles' LAX airport ahead of her first public appearance since giving birth at this weekend's Golden Globe Awards - shielded her son with a blanket as she walked through the terminal.
The singer was believed to have given birth to her son in October. However, she has yet to publicly speak about his arrival or even reveal his name.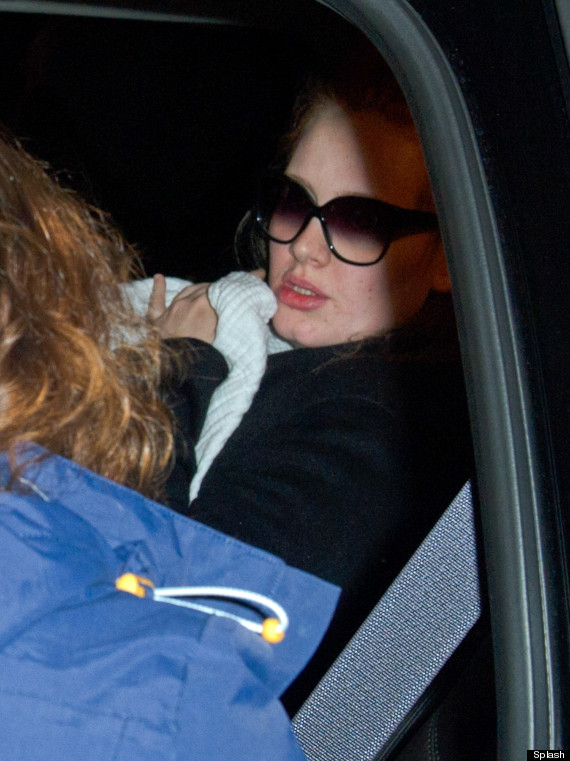 Adele flew to LA ahead of an appearance at the Golden Globes
The 'Someone Like You' singer also received a big honour yesterday with the news she has been nominated for an Oscar.
Her James Bond theme 'Skyfall' received a nod in the Best Original Song category, marking the first time a Bond film has received an Oscar nomination since 'For Your Eyes Only' in 1981.
Adele took to Twitter after the news was announced, tweeting: "Oh my god I feel like Meryl Streep!! Thank you x."