It is the first time a Bond film has received an Oscar nomination since 'For Your Eyes Only' in 1981.
The franchise has been notoriously disregarded by the Academy Awards. Only 'Goldfinger' and 'Thunderball' have won Oscars, in the sound and visual effects categories, respectively.
Adele's 'Skyfall', written with Paul Epworth, will go up against songs from Chasing Ice, Ted, Life Of Pi and Les Miserables for Best Original Song.
'Skyfall' has also been nominated for Best Original Score and the film has been recognised in the Sound Editing and Sound Mixing categories.
Also leading the British charge for this year's Academy Awards is Tom Hooper's film adaptation of musical 'Les Miserables', which received eight nominations, including a nod for Best Picture.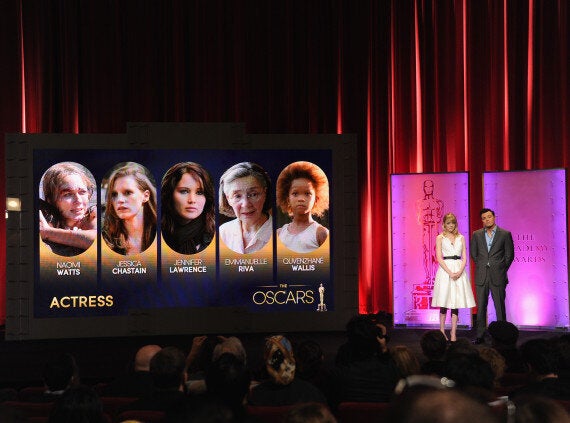 Emma Stone and Seth MacFarlane announced the nominees
It will go up against 'Amour', 'Life Of Pi', 'Argo', 'Lincoln', 'Beasts Of The Southern Wild', 'Silver Linings Playbook', 'Django Unchained' and 'Zero Dark Thirty' for the coveted Award.
And British actor Daniel Day-Lewis has earned a Best Actor nomination for 'Lincoln', Steven Spielberg's Presidential biopic that received 12 nominations in total - the most of any film in this year's awards.
Day-Lewis will battle it out with Denzel Washington, Hugh Jackman, Bradley Cooper and Joaquin Phoenix for the title.
British-Australian actress Naomi Watts was also recognised for her role in 'The Impossible', with a nod in the Best Actress category, where she's up against Jessica Chastain, Jennifer Lawrence, Emmanuelle Riva and Quvenzhané Wallis.
And British animated feature 'The Pirates! In an Adventure with Scientists' (known in the US as 'The Pirates! Band of Misfits') is nominated in the Best Animation category.
The nominees for the eleven main categories were announced by Emma Stone and Seth MacFarlane.
The 85th Academy Awards are scheduled to be held on 24 February 2013.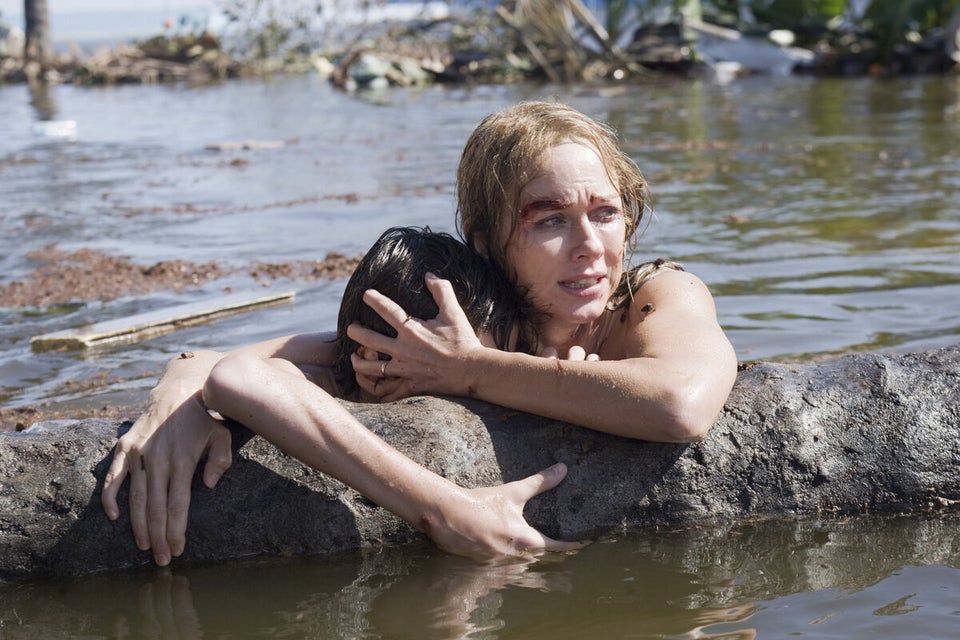 Oscar Nominations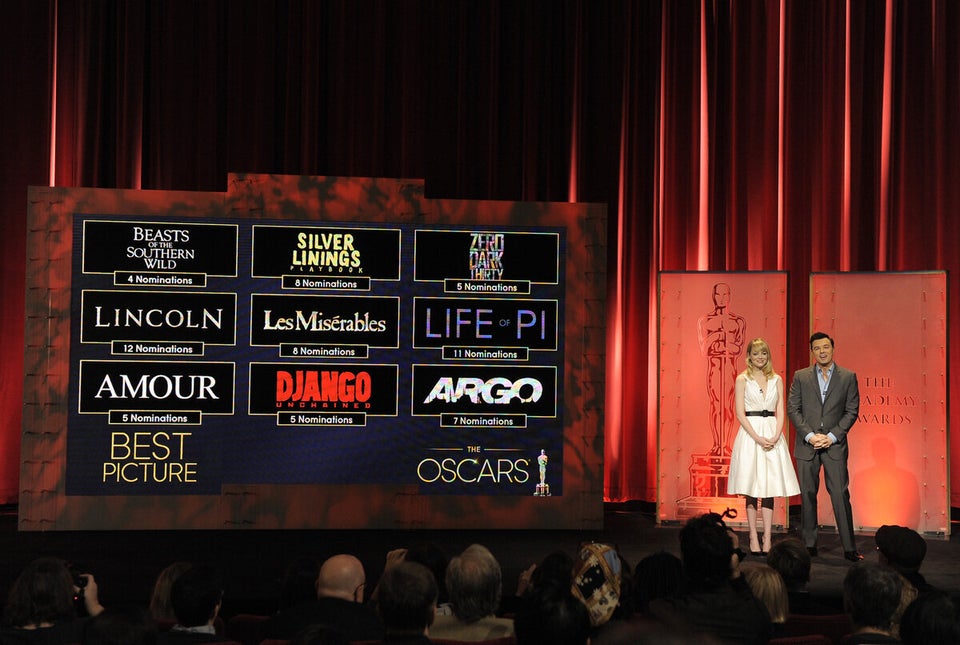 Oscar Nominations
Related