For most artists, the antithesis of synthetic, digitally produced art would be the traditional paint set.
But for Welshman Mark Evans, even that is too manmade and artificial. Instead his canvas is leather, and his brush is a knife.
"I cut through the waxy, polished surface of the hide to reveal what's really going on beneath the façade," he says, believing his work relates to our primal, hunter/gatherer roots.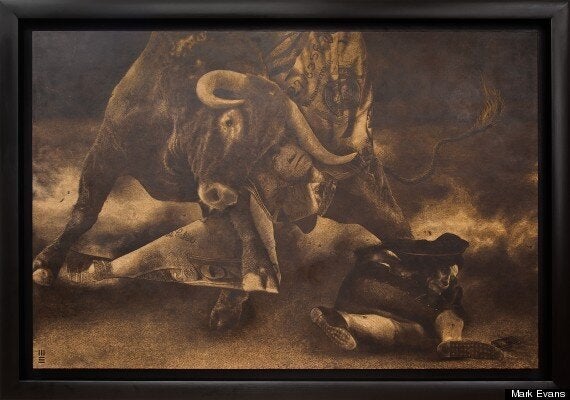 A bull fight, etched onto leather by Mark Evans
"I'm searching, aiming for something from below the surface. I guess I'm reaching for something magnificent. I'm trying to get under the skin."
Evans' leather etchings are enormously popular, selling to art collector around the world for up to £450,000 a piece.
Among his fans is Tracey Emin, who said: It's great to meet an artist with a serious well-honed craft under his belt. So many artists don't have this, they don't invest the necessary years to train and to learn. I love my embroidery, I can always fall back on it - and obviously he loves his knives."
Evans is currently working on a 50 metre installation - his largest piece to date - and a commission for the Freedom Tower in New York, all from his farm near St Albans.
In the meantime, check out this selection of his existing work.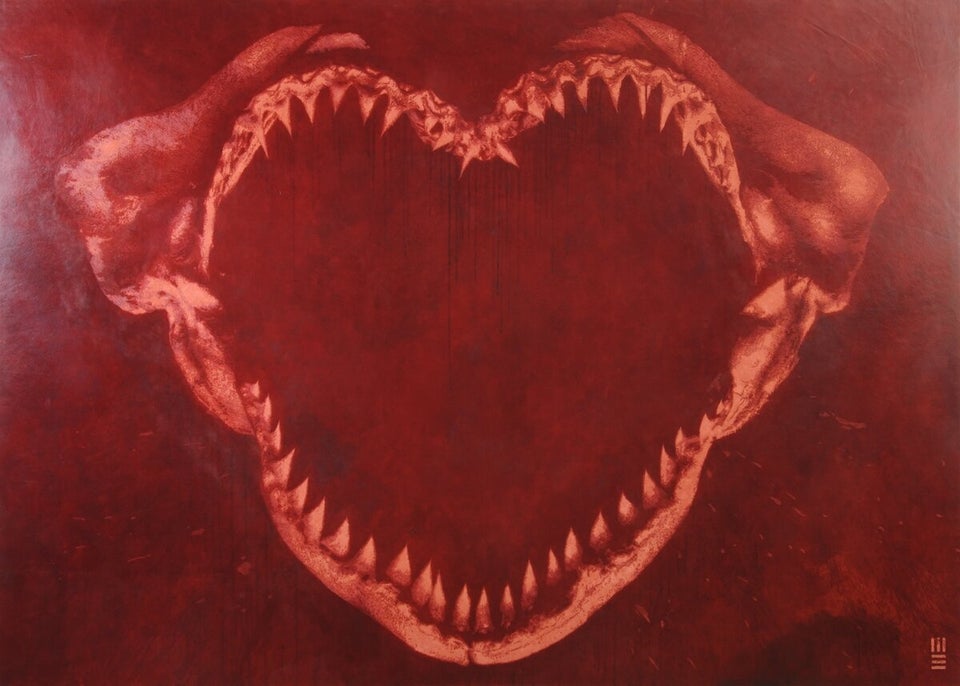 Leather Art
Popular in the Community