John Terry's popularity has fallen like Luis Suárez in a penalty area the last few years, and even the sight of dozens of captain's armbands can't help the Chelsea skipper's popularity.
Maybe the heroic lionheart in the eyes of blinkered Chelsea fans, the rest of the country hold Terry in little regard after his racism charge from the Football Association last year.
And his decision to play up to the "Captain Leader Legend" moniker has drawn a lukewarm reception.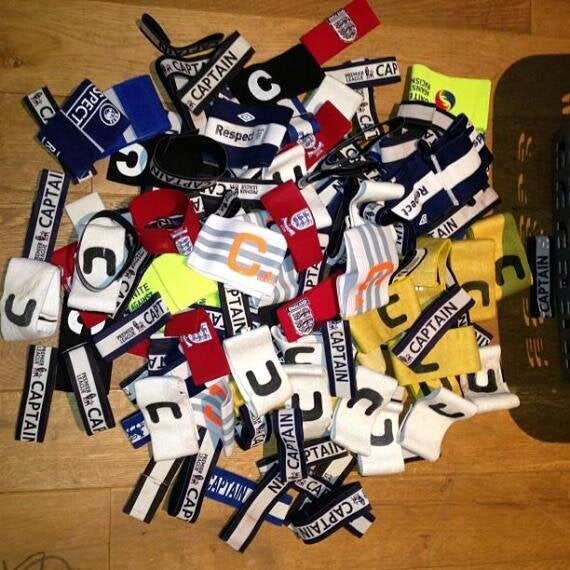 It would appear Terry has a new armband ready for him for each game, rather than just washing the strap and re-using it.
So narcissistic is Terry about the captain image when he whipped his shirt off to celebrate Chelsea's Champions League win against Napoli last season he left his armband on.