Four people have died and more than 20,000 have been evacuated following days of heavy flooding in the Indonesian capital of Jakarta.
Roads have become blocked, businesses and government offices have closed and thousands have seen their homes destroyed.
Much of the city remains under water, while traffic has become almost impossible, particularly around the city's central banking district.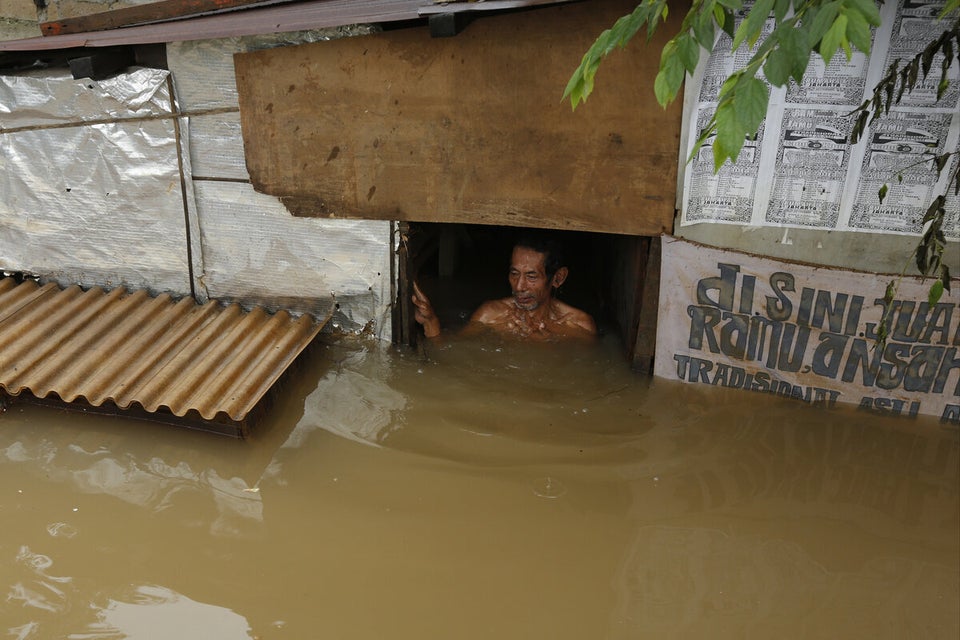 Jakarta Floods