Seven hostages were reported to have died as Algerian special forces mounted a final assault on remaining Islamist militants holding out at the remote BP-operated facility.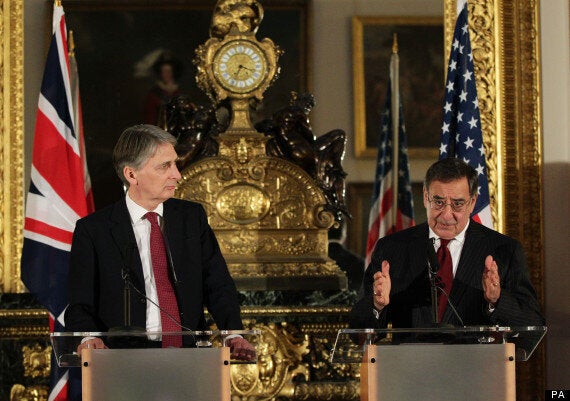 Hammond and Panetta in a joint news conference on Saturday afternoon
Defence Secretary Philip Hammond disclosed that they had been informed by the Algerians that the military operation was now at an end.
"We are pressing the Algerians for details on the exact situation and the numbers that have been killed and, if any, the numbers rescued," he told a joint news conference with US Secretary of State Leon Panetta.
"The loss of life as a result of these attacks is appalling and unacceptable. We must be clear that it is the terrorists who bear sole responsibility for it."
BP chief executive Bob Dudley said the company was "unable to confirm the location or situation" of four employees at In Amenas and had "grave fears" that they are likely to have suffered fatalities.
Earlier, Foreign Secretary William Hague said that while the majority of the British workers were safe "fewer than 10" were "at risk or unaccounted for".
"But that of course means that we must continue to prepare ourselves for bad news," he said.
The Foreign Office said in a statement "The Algerian authorities have confirmed to us that the military phase of the operation to resolve this crisis has concluded.
"The site is still being made safe by the Algerian authorities and we are urgently continuing our work to establish the status of the British nationals caught up in this incident."
Hague said a British consular team is now on the ground at In Amenas, providing assistance to those Britons who escaped, while the ambassador Martyn Roper is travelling to the area.
"This whole incident underlines the scale and ruthlessness of the terrorist threat that we and other nations face," he said.
"We underline our resolve to deal with that and to defeat terrorism and murder, working with allies across the world including in north Africa."
Algerian state news agency APS reported that 11 militants died in the final battle. It quoted a security source as saying that the hostages who died were killed by their captors.