Snow is expected to blanket the UK for the next week, with no end of the big freeze in immediate sight.
The prediction of prolonged cold weather will bring a further chill to Brits after airports and transport networks were to a shuddering halt by snowfall.
Commuters have been warned to prepare for disruption expected to be caused by heavy snow overnight.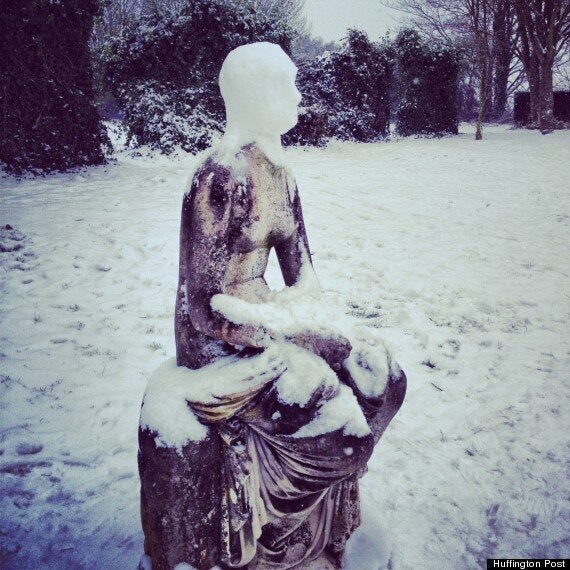 Up to 4cm of the white stuff is expected to fall in the West and North and 6cm in the East Midlands, East Anglia and the South East, including London.
The Met Office issued amber weather warnings for eastern Scotland urging the public to "be prepared".
Alerts have been issued for the Borders, north-east Fife, Perth & Kinross, Angus, Aberdeenshire and Moray.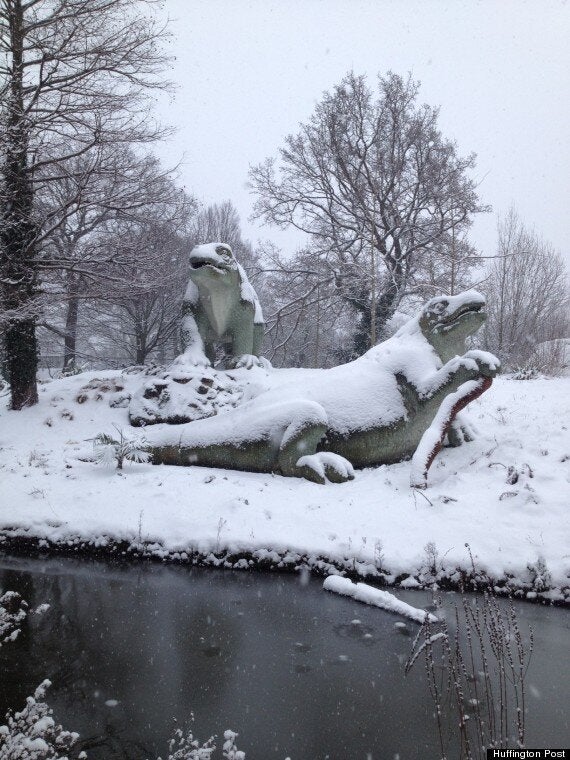 Heavy snow is expected, with up to 20cm on higher ground. Strong winds are also forecast with potential for drifting snow.
A number of existing yellow "be aware" warnings also remain in place across the rest of the country.
While thousands of passengers were stranded at Heathrow airport for a second day yesterday amid grounded planes, four climbers were swept to their deaths in an avalanche in the Scottish Highlands. Heathrow was forced to cancel more than 400 flights on Friday, with more expected
They were climbing on Bidean Nam Bian near Glencoe when a snow-covered slope is believed to have given way, sending them hundreds of feet to their deaths. Two of the six-strong party survived, one of whom, a woman, is seriously injured in hospital. Roads, airports and railtracks will all be affected
Seven people were also taken to hospital after a double-decker bus collided with two cars and ploughed into a garden, Humberside Fire and Rescue Service said.
A man also died after a crash between a car and bus in Windmill Hill in Coventry in the West Midlands on Saturday night.
London's Heathrow Airport is braced for another day of chaos today as around 260 flights are to be cancelled - more than twice the number yesterday, and 20% of the total number of departures.
Following a joint decision by Heathrow, airlines and air traffic control, the flight schedule will be reduced in an effort to minimise the expected disruption caused by snow and low visibility.
Fresh snow is likely to fall across the country, including central London
Passengers were left fuming on Saturday, mainly at British Airways (BA), after it cancelled at least 100 flights, leaving them stuck for hours on planes or stranded at the airport.
Travellers at regional airports including Leeds Bradford, Humberside and Newcastle were also frustrated by delays and disruption caused by the wintry weather.
The road and rail networks are also braced for further bad weather.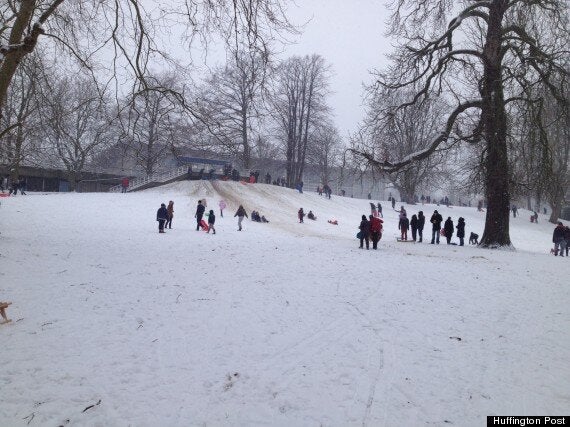 The snow has brought perfect sledging weather
The M48 Severn Bridge is closed in both directions between junctions 1 and 2, and is not expected to reopen until noon.
Among rail services, Eurostar is warning all trains will be delayed today, with a number of services to and from Paris and Brussels cancelled. Southern will run an amended timetable tomorrow because of forecast snow.
Freezing conditions have also also prompted motoring organisations to issue warnings.
Darron Burness, the AA's head of special operations, said: "With the snow compacting down and turning icy, we're likely to see treacherous driving conditions throughout the weekend.
"Any fresh snow on top will just add to the problems." Sally Webb, a forecaster with MeteoGroup, the weather division of the Press Association, said today's snow would be heaviest in the South East, East Anglia and the East Midlands, spreading into the West Midlands, West Wales, Lincolnshire and Lancashire and southern parts of Scotland.
"It is going to remain cold for at least the next week," she said. "We expect it to remain cold and there to be snow or sleet for the next week in most areas.
"It will also be icy everywhere, especially with the snow melt, and temperatures are going to be no more than 1C, dropping below zero overnight."
Related