A portrait of the Queen rejected and hidden from the public for 61 years has finally gone on display.
Putting Paul Emsley's recent portrait of Kate Middleton - which was roundly panned by critics last week - into perspective, John Napper's 1953 attempt to capture her majesty was deemed unfit for exhibition, mainly because of her 'long neck'.
Liverpool Corporation was so unimpressed with Napper's efforts they quickly commissioned Edward Irvine Halliday to paint a replacement, the result of which still hangs in Liverpool town hall.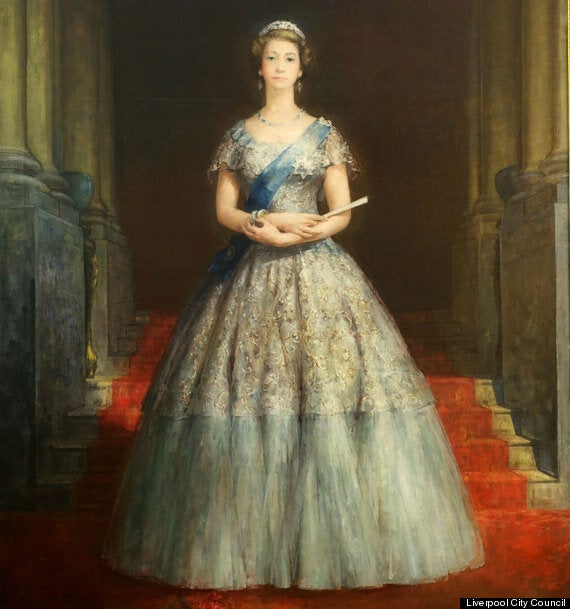 Napper's 'long neck' Queen
But following a campaign within National Museums Liverpool, the original Napper has been added to George's Hall, where the council have told The Independent they hope it will "generate lots of debate".
The artist, who died in 2001 aged 84, counted Prince Charles among his fans - despite producing a rather dubious impression of his Mother.
As well as portraits of, among others, Lady Churchill, Napper's work included still lives and interpretations of classical mythologies, usually executed in watercolour.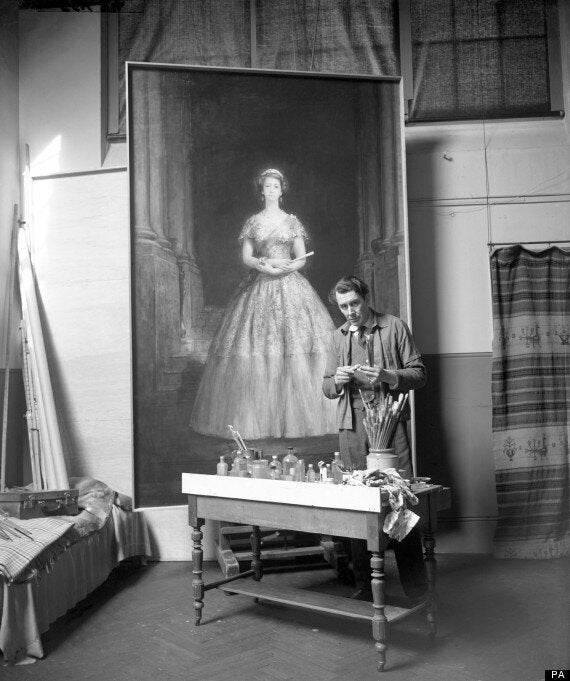 Liverpool artist John Napper in his Chelsea studio with the life-size portrait of the Queen
Following the rejection of his royal portrait, Napper moved to Paris where he drank excessively and worked in dark oils, proving popular among European collectors.
He later settled in a farmhouse in Shropshire, and was given a retrospective at the Walker Art Gallry in 1959 and the International Association of Art Critics Prize in 1961.
Napper one conceded of his ill-fated portrait that it was a "beautiful painting of a Queen, but not this Queen".
Related