Lance Armstrong once planned a film of his life, but that was when his doping, bullying and general nastiness was yet to be exposed by the authorities. Now he must brace himself for a picture which will chart the doping, bullying and general nastiness after JJ Abrams optioned the forthcoming book Cycle of Lies: The Fall of Lance Armstrong, by New York Times reporter Juliet Macur.
Abrams, of course, is the creator of Lost, which is appropriate given Armstrong's current state of mind. He is also in post-production on the second Star Trek film, Into Darkness, and Armstrong should know all about being spaced out too.
Robin Williams used to visit Armstrong at the Tour de France but despite his turns in Insomnia and One Hour Photo he doesn't quite fit the bill of Big Tex's sociopathic villain.
What should be a riveting recreation of the serial cheat's "sophisticated, professionalised and successful doping programme" of the timeless rise-and-fall genre, it is a role worthy of one of Hollywood's leading men.
Here is a rundown of five potential candidates.
Why he should play LA: Seems perfect, doesn't it? An Academy Award winner who seems to be able to lose weight with all the ease of a supermodel, Bale has showcased schizophrenic swings in American Psycho and channelled anger as Batman while displaying sleight of hand craft in The Prestige. There seems to be a bit of the Patrick Bateman in Armstrong, and the Texan accent wouldn't be a problem for the Welsh-born actor.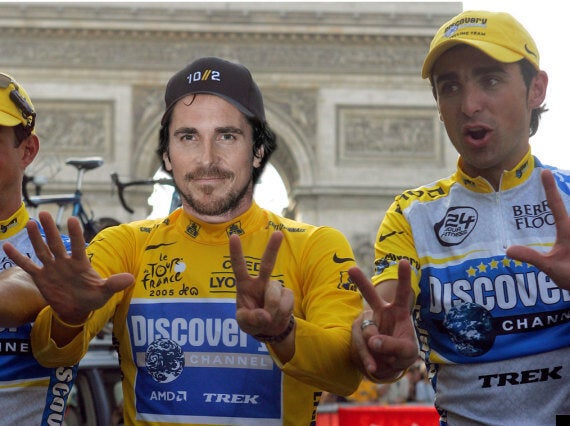 Why he shouldn't play LA: Such is Bale's screen presence, an audience could lose track of the sight he is portraying a sportsman. His brush with the law prior to The Dark Knight premiere in 2008 and his meltdown on the Terminator Salvation set after cinematographer Shane Hurlbut's mishap have given him a reputation which perhaps makes him too obvious a choice to play Armstrong.
Why he should play LA: More versatile than he is often given credit for, Gyllenhaal excels at subtly ramping up the tension in scenes and is certainly athletic enough to take on a physically demanding role. He is friends with Armstrong, which would aid an understanding of the man's character.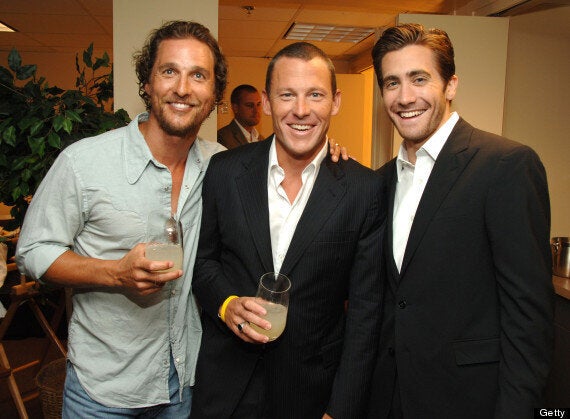 Gyllenhaal (right) with Matthew McConaughey and Armstrong
Why he shouldn't play LA: He is friends with Armstrong. Gyllenhaal unashamedly wore the Li(v)estrong wristbands at press junkets, which is an obstacle unless he is comfortable in the role regardless. On an acting basis, he maybe lacks the presence of a Bale as well and seems toto heroic.
Why he should play LA: An exceptional actor, Damon has rarely been allowed to portray a proper bastard on screen, with the exception of his turn as Colin Sullivan in Martin Scorsese's The Departed. That was a character with a nice guy facade hiding a sinister manipulator. Sound familiar? (He also does a dead-on Texan accent.)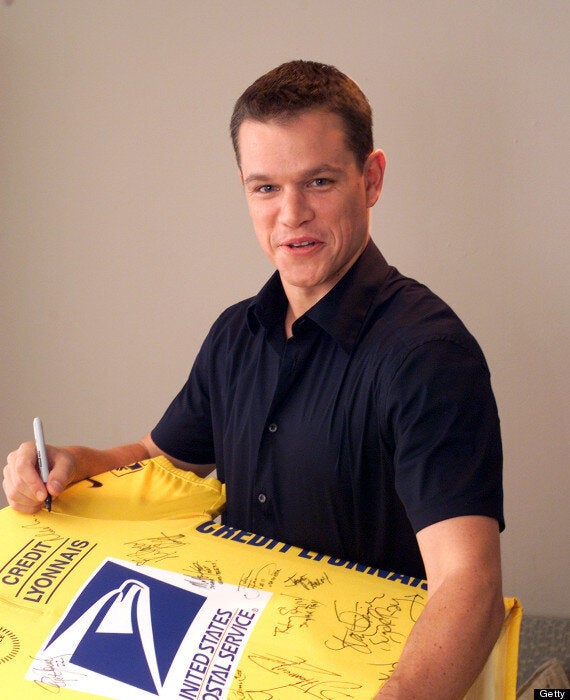 Damon signs one of Armstrong's yellow jerseys in 2004
Why he shouldn't play LA: At 42, Damon is a year older than Armstrong and perhaps too old to play the late-20-something whose dominance of the Tour began in 1999. And then there's the above photo. Damon must now be quite embarrassed at endorsing Armstrong's dope-fuelled career.
Why he should play LA: Arguably the best actor in the world, Fassbender has played Bobby Sands, a mutant, a sex addict, and an android, among others. Few working actors grip the screen quite like Fassbender does, which would make him an inspired choice to play Armstrong.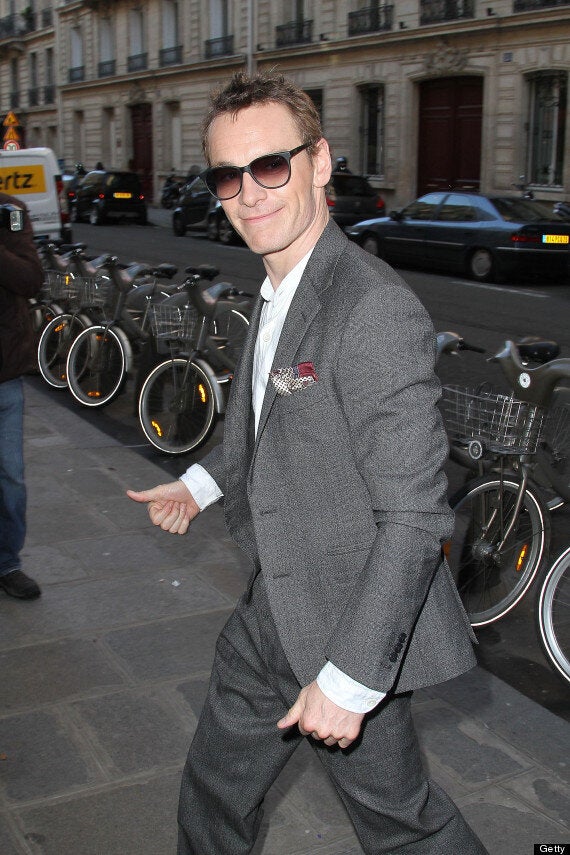 Does he want to ride a bicycle?
Why he shouldn't play LA: Honestly stuck on this one. He even resembles Armstrong with his hair cropped short.
Why he should play LA: Enjoying a career renaissance after 2012's Killer Joe and Magic Mike, McConaughey resembles an athlete more than an actor thanks to the number of times he has appeared topless on film. It would also be a kick to see one of Hollywood's most likeable actors exhibit his darker side. (He's Texan, too.)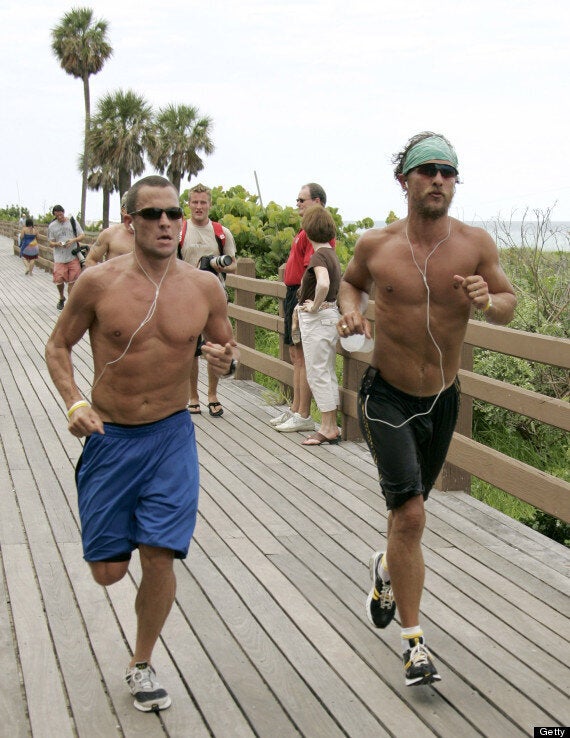 If you're Texan, jogging topless is mandatory
Why he shouldn't play LA: He was often spotted running, biking and partying with Armstrong, and worked with Livestrong, so can an audience rely on McConaughey for an accurate performance? He admitted on Monday he was "ticked off" at Armstrong's lies but also "got kind of sad for him". Pass the sick bag.