Getting Adele to reveal her baby's name has been more difficult than working out who the 10 people who bought Tulisa's debut album were.
But we were thrown our biggest hint yet as the singer seemed to have inadvertently given the game away yesterday.
She was seen sporting a necklace with the name Angelo on it as she went about her business in Hollywood on Monday.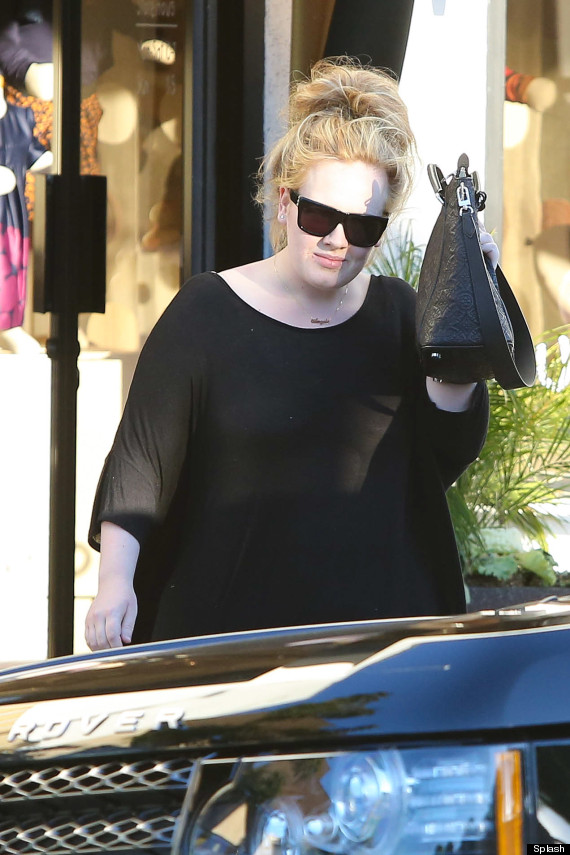 Did Adele's necklace give a clue to her son's name?
And a blabber mouth pal 'close to Adele' appears to have confirmed to The Sun that Angelo is definitely his name.
They said: "Those close to Adele have been told the baby is called Angelo. We're not sure of the significance of the name.
"Wearing an Angelo necklace not only backs up what is being said, it suggests she's not worried about people finding out."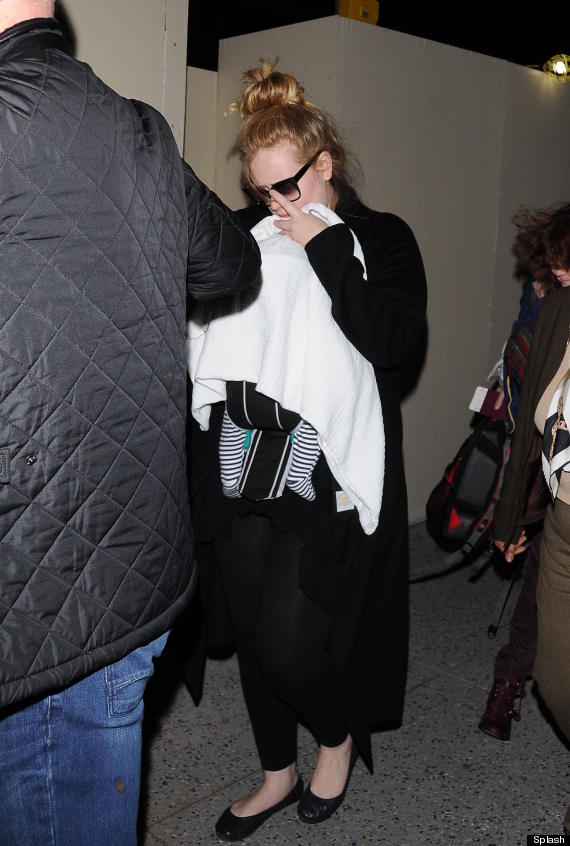 The singer is still to publicly reveal what her son's name is
Adele welcomed her son with boyfriend Simon Konecki last October, but refused to reveal her baby's name when she attended the Golden Globes last week.
"It's too personal and intimate," she told reporters on the red carpet. "I'm not ready."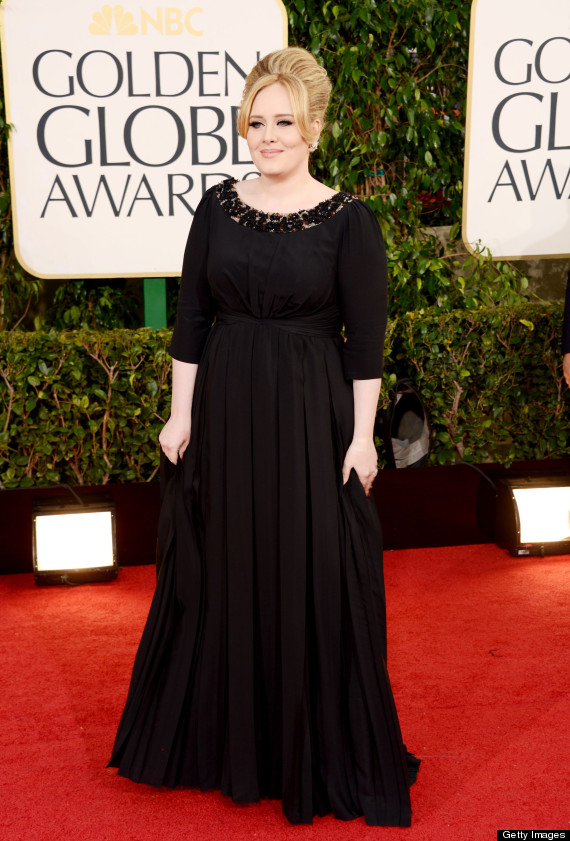 Adele made her first public appearance since her son's birth at the Globes
She even faced a fine after failing to register his birth within the the required 42-day legal deadline in an attempt to keep the name a secret.
However, she did tell People magazine about his adorable little nickname.
"I just call him Little Peanut," she said.
Whatever the lad is called, Angelo/Peanut, we can't wait to meet you!
HUFFPOST UK CELEB ON FACEBOOK | FOLLOW US ON TWITTER