Firefox makers Mozilla have shown off the designs of its first mobile phone handsets.
The phones will not be made available commercially, but have been released to developers working on apps for its upcoming 'Firefox OS'.
The 'Keon' and 'Peak' phones are made by Geeksphone, based in Spain, in partnership with Telefonica, and are colourful but largely unremarkable - except for the operating system they're running.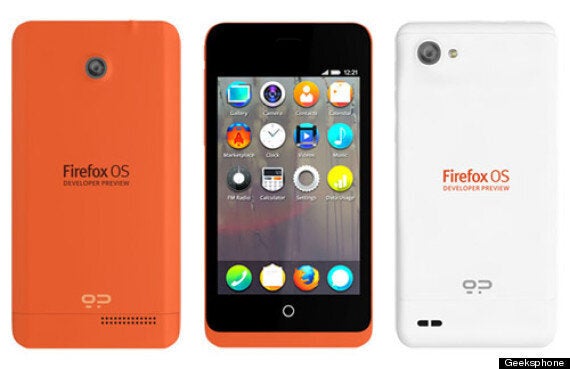 Above: The Firefox OS Keon and Peak
The Keon runs a 1GHz Snapdroagon, with a 3.5-inch touchscreen, 4GB of storage and 512MB of RAM.
The Peak is the larger device, with a 4.3-inch display, a Snapdragon S4 dual-core chip and an eight-megapixel camera.
"We believe that developers will help bring the power of the web to mobile," Mozilla said.
Non-profit Mozilla's Firefox OS is being pitched as an even more "open" alternative to Google's Android, and is built on Linux as well as standard web technologies like HTML5 and CSS.
In a statement Mozilla said it was inviting developers to a series of 'hack days' designed to kickstart innovation on the new platform.
It has also launched a set of developer tools to help app creators modify their websites for use on the phone.
Mozilla's Firefox browser has been losing market share in recent years, partly due to strong competition from Google's Chrome browser and others but also for its lack of a foothold in mobile devices. The new OS is seen as an attempt to rebuild those foundations, and provide developers with an open alternative to the iPhone and many bespoke Android devices.