Prince Harry has arrived back in the UK after his tour of duty in Afghanistan.
The 28-year-old Apache co-pilot gunner has been on post-deployment "decompression" at a British military base, thought to be in Cyprus, since leaving war-torn Helmand Province on Monday evening.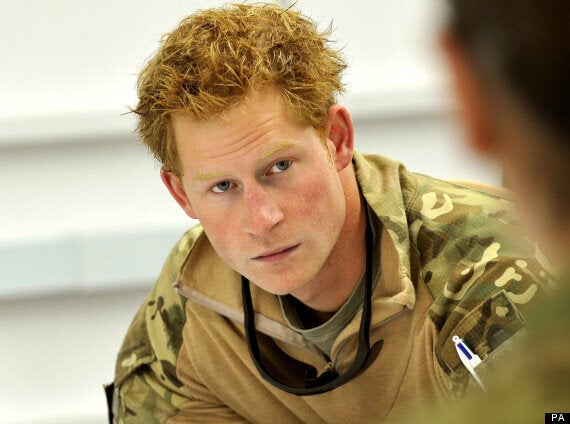 Prince Harry at Camp Bastion, southern Afghanistan
He landed at RAF Brize Norton in Oxfordshire on a regular personnel flight and is expected to travel on with his unit, 662 Squadron, 3 Regiment Army Air Corps, to their Suffolk headquarters.
Harry is likely to have sunk his first beer in 20 weeks on the Mediterranean island, as troops are given four cans of lager to help unwind after an arduous tour in Helmand.
The prince has revealed to the media that he took Taliban fighters "out of the game" from the cockpit of Apache attack helicopters and admitted he "let himself down" by romping naked in Las Vegas just weeks before his deployment.