Rafael Benítez has claimed Sir Alex Ferguson's criticism of a linesman at the weekend justifies his 2009 accusations the Scot puts pressure on match officials.
Chelsea's interim coach unleashed a lengthy and memorable rant when, as Liverpool boss, he charted Manchester United manager Ferguson's treatment of referees and their assistants four years ago.
At the weekend, Ferguson criticised linesman Simon Beck after he denied United's Wayne Rooney a penalty at Tottenham. Beck had previously allowed an offside Didier Drogba winner to stand at Old Trafford in 2010 and tried to chalk off a Nani goal against Spurs the following season, only to be overruled by referee Mark Clattenburg.
Ferguson accused Beck of having a "shocking" game in the 1-1 Premier League draw, saying United "never got anything from that side of the pitch". He has been contacted by the Football Association to explain comments and has until 6pm tomorrow to respond.
In an interview with The Times, Benítez was happy to offer a jibe at his nemesis.
"I always try to concentrate on my job, but at that time with Ferguson I was defending my club," the Spaniard said.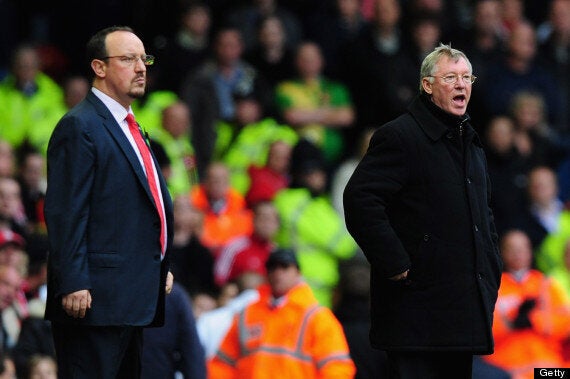 Benítez and Ferguson at Anfield in October 2009
"I could see what was happening from my point of view, and maybe now a lot of people are seeing the same things. I will not talk too much about that because it's obvious."
Benítez actually did not reference Liverpool once in his five-minute address, detailing how Ferguson earned a touchline ban after he confronted Mike Dean following United's 4-3 win against Hull City in November 2008.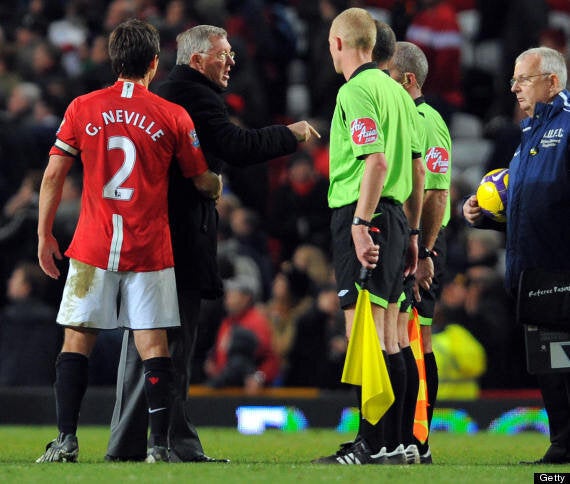 Ferguson confronts Dean after United's win against Hull
Dean had failed to book Michael Turner, already yellow-carded, when he tripped over Michael Carrick and denied him a goalscoring opportunity at 4-2. Geovanni struck an 82nd-minute penalty for a nervy finish as United defended their lead.
He also said Ferguson was "killing" referees and hinted at a conspiracy.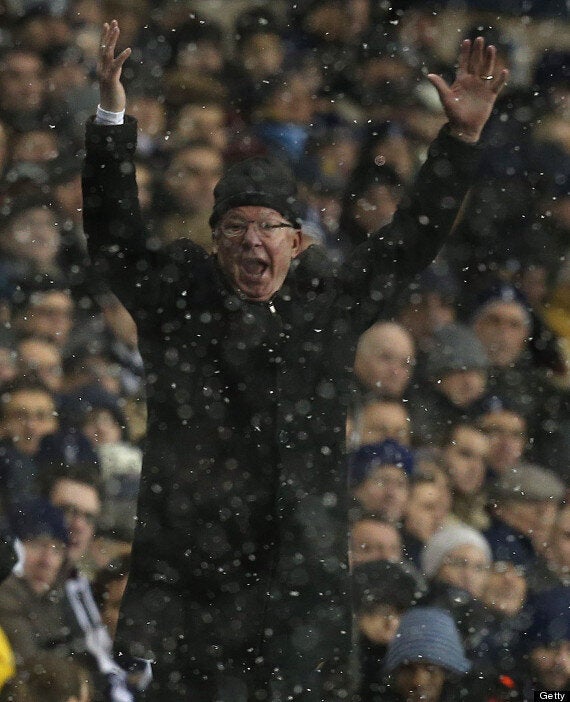 Ferguson was incandescent United did not get a penalty at Tottenham
"It's a question for the FA what they do about it," Benitez added. "What I said at that time was what I thought, and what I'm seeing now is similar.
"It depends on the FA. I don't know what they will do - it depends on them. At this moment in time I have enough things to do here, so I want to concentrate on my job."
The Scot could not resist taking aim at Benítez when he was appointed Chelsea manager in November, when he said he was "lucky" to be managing a second team who had won the Champions League under a different manager.
Popular in the Community