Fears have been fuelled that budget cuts and pressure to hit targets have prompted police officers to exaggerate the rate at which crime has fallen in the last five years.
Police records have appeared to "overstate the true rate at which crime has been falling" by failing to take into account 400,000 offences, a new study found.
A target culture was behind the discrepancy, the Office for National Statistics (ONS) said, as police officers come under an "informal pressure" to slash crime.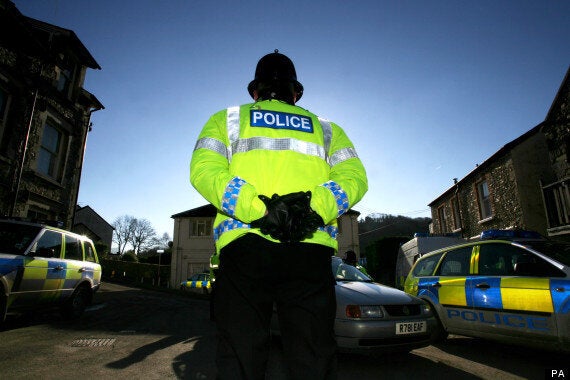 Police under pressure to reduce crime figures
Labour called for reassurance that spending cuts were not behind the fall in recorded offences - but the Coalition insisted police forces had reduced crime on lower budgets.
The level of police-recorded crime in the year to the end of September fell by 7% or 290,000 to 3.8 million offences, the ONS said, while overall crime against adults fell by 8% or 820,000 to 8.9 million incidents.
A review was launched after alarm bells were sounded over the difference in the rate at which crime was falling in the two key sources of crime figures in Britain.
Both the Crime Survey of England and Wales (CSEW), which surveys households, and the National Crime Recording Standard (NCRS), which measures police-recorded crime, showed a similar fall in offences - around 11% - between 2002/03 and 2006/07.
But after this time, police-recorded crimes started falling at almost twice the rate than in the CSEW.
John Flatley, head of the ONS crime statistics and analysis division, said: "We're not saying police recorded crime data is incorrect to show that crime is falling.
"We are right in saying that it looks like from this analysis that the police data is showing a faster fall than is evidenced by the survey of household experience."
Mr Flatley said anecdotal evidence showed this was down to "the culture and informal pressure of having targets and expectation that police will continue to cut crime".
He went on: "Some lower level crimes, there is a judgment call to be made as to whether the incident attended to by the officer is actually a crime in law or a low level incident that would not get into the crime figures.
"It's possible in an era of targets to cut crime and pressure on officers to see a reduction in crime that their judgment will sway more to including that in the lower level category."
The additional analysis showed that police-recorded crime had fallen by 41% since 2002/03, compared to a 26% fall in crimes in the CSEW.
And in the last five years, the number of recorded crimes fell by 960,000, while the crime survey showed a fall of 560,000 offences.
This suggests that some 400,000 crimes were not recorded.
Shadow policing minister David Hanson called for Her Majesty's Inspectorate of Constabulary and Home Office to look at the difference in police-recorded crimes.
He said: "The continued reductions in crime, which have been going on for well over a decade now, emphasise the good work police have been doing for a number of years now."
He added: "The Home Secretary should examine urgently whether, as the ONS suggests, the cuts to police budgets mark a return to fewer crimes being recorded by the police." Overall crime is at its lowest level since the CSEW began in 1981, while police-recorded offences dropped to the smallest number since 2002/03.
Crime fell across all headline offences recorded by police in the year to September, the ONS said, with vandalism, burglary and vehicle thefts driving the decline.
Violence against the person offences recorded by police showed a 5% year-on-year decrease, while homicide and attempted murder fell by 10% and 2% respectively.
And anti-social behaviour incidents continued to fall in the period, with 2.4 million cases recorded by the police.
There were some increases in sub-categories, with theft from the person - or pickpocketing - rising 6%, which anecdotal evidence suggested was down to the rise in popularity of hand-held gadgets such as iPhones, mp3 players and tablets.
Staffordshire Police deputy chief constable Douglas Paxton, the Association of Chief Police Officers' (Acpo) lead on statistics, said the additional study had noted that the quality of crime recording by the UK police remains "amongst the best in the world".
He said: "Ensuring our data is as robust as it can be has a direct impact on public trust and confidence and we will continue to ensure forces continue to meet the national standard when it comes to recording crimes."
Crime prevention minister Jeremy Browne said: "Police reform is working.
"We have swept away central targets, reduced bureaucracy and these figures show forces are rising to the challenge of doing more with less.
"Many have achieved significant reductions in crime with reduced budgets."
Related