Charlie Morgan, the ball boy at the centre of controversy after Eden Hazard was sent off for kicking him, has broken his silence on Twitter.
Morgan, 17, confirmed he will not be pressing charges against the Belgian international after the bizarre incident at the Liberty Stadium during Swansea City and Chelsea's Capital One Cup semi-final second leg triumph.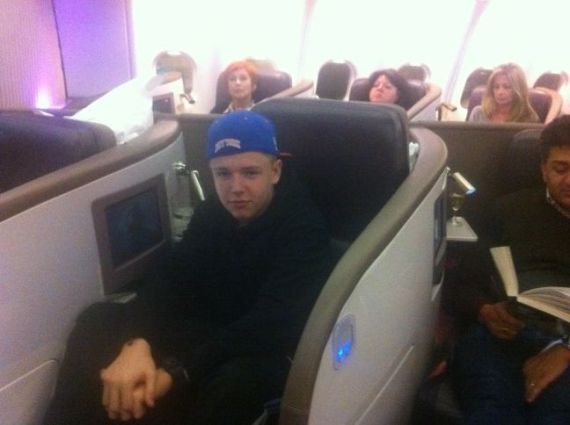 Morgan referred to himself as a "big-timer" on Twitter
The ball boy, who tweeted before the match he was "needed for time-wasting", lay on top of the ball as he delayed giving it back to Swansea goalkeeper Gerhard Tremmel, prompting Hazard to kick the ball from under his body.
Morgan, who describes himself as a "LAD" and is the heir to his father's £49m fortune, shook hands with Hazard after the game.
His father, Martin Morgan, is the Swansea City director and owner of the plush Morgans Hotel in the city.
Swansea drew 0-0 with Chelsea to reach the Wembley final after a 2-0 aggregate victory.