A masked armed robber collapsed and died after being disarmed and pinned down by customers in a bookies.
The man, in his 50s, was believed to be wearing a gas mask and holding a gun when he stormed into the Ladbrokes branch on Crownhill Road in Plymouth, Devon, shortly before 7pm on Friday evening.
Brave customers disarmed the man, Devon and Cornwall Police said, and held him on the floor while others raised the alarm.
Police arrested the man, who was already unconscious, upon arrival, but he was declared dead a short time later.
The police watchdog, the Independent Police Complaints Commission (IPCC), has been informed of the incident.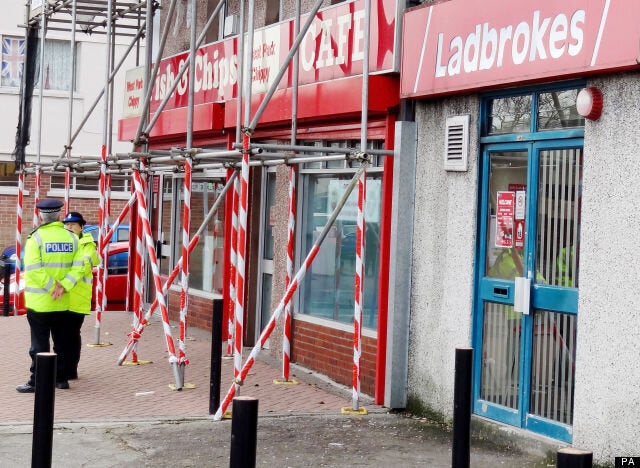 The unidentified man was dead before police or paramedics were able to assists
A police spokesman said: "It quickly became clear the man was unresponsive and an ambulance was immediately requested by police who carried out CPR until they arrived.
"A few minutes later three paramedics arrived at the scene and continued to carry out further CPR. Around 20 minutes later the man was declared dead at the scene by the paramedics.
"This incident has been voluntarily referred to the Independent Police Complaints Commission."
Chief Inspector Ian Drummond-Smith said: "This is a very serious incident. We cannot speculate on what has actually taken place here today.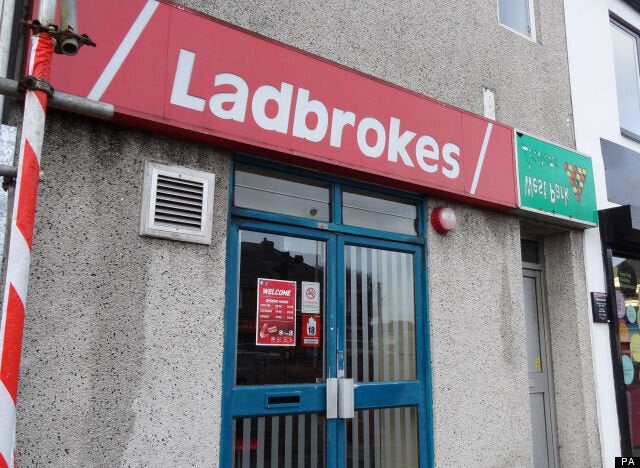 The man entered the shop wearing a gas mark but was apprehended by customers
"A full investigation has now begun and while the IPCC carry out their investigation it is not appropriate to comment further."
The man has been identified but next of kin have not yet been informed, police said.
David Walker, 55, from West Park, Plymouth, said he walked in just five minutes after the incident happened.
"I went in about 6.55pm, to put a bet on the football," he said.
"When I went in there, they were on the floor, they were scuffling on the floor, I just thought it was just a fight or something.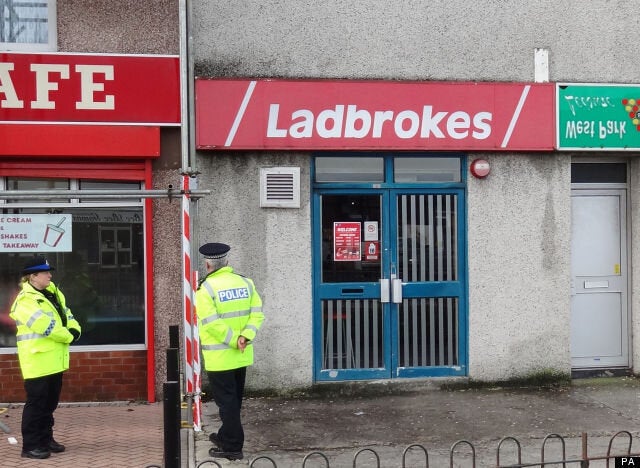 CPR was attempted on the man, but he was pronounced dead on the scene
"There were the two men, customers I think, on top of him, and the bloke on the floor. There was a bloke behind the counter and an old guy with glasses standing around.
"The bloke behind the counter told me they weren't taking any bets and I had to leave.
"I didn't see their faces, as they were holding the guy down at the back of the shop. I couldn't see any mask and there wasn't any physical movement, they were just holding him."
Walker said he has only lived in the area for four to five weeks and did not know the staff or customers in the shop very well.
"I only came up to do a bet, I just assumed it was a fight over money or something until they said he'd tried to rob the place."