Could 2013 be the year of Christian rage?
And the leader of one Christian political party, a former Conservative councillor, has told HuffPost UK the movement can take inspiration from Muslim demonstrations, and anti-gay marriage marches in European countries like France. In an interview with the Huffington Post UK, Sid Cordle, the new leader of the Christian People's Alliance, said his party had plans to "give a voice to angry Christians."
"I want Christians out on the streets. I want us to stand shoulder-to-shoulder. I want them out in large numbers. There's enormous demonstrations in France, in the US.
"You can't argue that France is more of a Christian country than us. We have large Christian organisations in this country, but at the moment they are not using their voice.
Cordle rejects arguments that Christians in the UK have no tradition of rowdy demonstrations, like those seen in the US: "[Christian lobbying organisation and charity] CARE was founded in 1971 as a campaigning, demonstration organisation.
"Their original reason for existing was large demonstrations. Christian organisations seem to think that nowadays it's better to lobby behind the scenes.
"I'm afraid I don't. I think we need to go out onto the streets, make those noises."
"I don't think we could partner with the Muslims, because many of them want to use this legislation as a way to bring in polygamy, to let a man marry four wives. This debate has sprung up in other countries after they brought in gay marriage. We are certainly not on the same page as the Muslim community on this issue."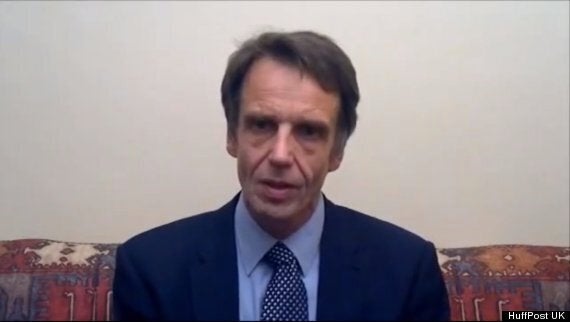 Sid Cordle, leader of the Christian People's Alliance
Cordle believes he can capture the recent trend for stadiums full of Christians coming together for prayer, and motivate those people to take a political stand.
"In September 38,000 Christians came to listen to prayer at Wembley stadium, the Global Day of Prayer. Jonathan Oloyede, the man who organised it, is a close personal friend of mine.
"And we are already in talks about getting these Christians out onto the streets, to get their voices heard. I know his mission centres on stadiums. But we want them in large numbers demonstrating."
"If the Government redefines marriage, there are going to be countless cases like this. We are handling about 50 cases at any one time. We wouldn't need to exist if everything was OK. We are taking on lawyers because there's such a demand.
Cordle believes that Christians will eventually turn away from the Conservatives on the gay marriage issue, and from Ukip because of the party's libertarian approach, and because many Christians do not share the anti-European, anti-international aid approach of Nigel Farage's party.
"We are very different to UKIP, we are certainly not saying we are only concerned about Britain, we are concerned with aid, poverty, helping others in Britain and across the world.
"A lot of Christians upset with the Conservatives are joining Ukip and I hope with time they will realise that in fact we are the right party.
"I was a Tory councillor in Sheffield, stood as an parliamentary candidate in two general elections, and wasa big supporter of Iain Duncan Smith, when they ditched him for Michael Howard, the whole rhetoric changed. Equal marriage has cross-party support, from both sides of the coalition, the Conservatives and the Lib Dem'sNick Clegg
But now, he claims: "People are leaving the Conservatives in their droves, and the party says to them "Oh well, it's because we are in coalition." But that's rubbish. Cameron has been deeply committed to it for years, part of their modernisation programme. It should have been in their manifesto."
Cordle refuses to say exactly how many members his small party has, but claims they will have a candidate in every constituency at the next general election, and will come out "all guns blazing".
"We are revolutionising the organisation, we are looking for new premises in London, revitalising the website. We will have candidates in all the 2014 European elections, we will build up the national profile of the party, and produce a party election broadcast. It was originally the priority to build up the grassroots, but if that is your sole approach you are abandoning the national picture. And it is soul-destroying.
"It is all guns blazing now. Ukip didn't start at the grassroots, they started to get a profile nationally. They have high-profile endorsers. Only now do they have a lot of candidates in every seat in the country."
Related