A 38-year-old man has been arrested after handing himself into police following a hit-and-run accident in which two cyclists were killed.
A man and a woman were struck and killed before the driver of a Citroen car fled the scene in Hanham, near Bristol.
Police were called to Lower Hanham Road shortly after 3.50pm.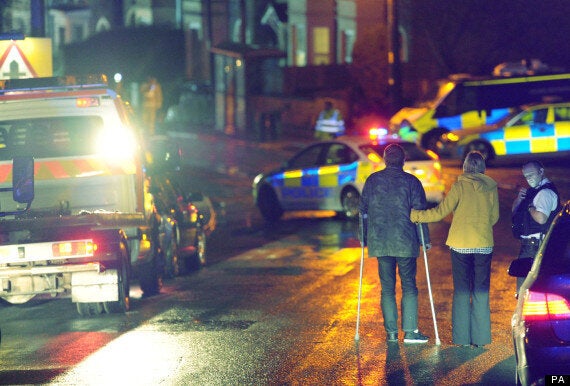 Man held in hit-and-run incident
A spokeswoman for Avon and Somerset Police said: "A 38-year-old man who left the scene of the collision has handed himself in at a police station and has been arrested.
"The road currently remains closed and investigations continue."
A police cordon has been set up around the scene of the crash with uniformed officers at each end.
Forensic teams erected two white tents and crime scene investigators wearing white suits could be seen walking in and out from a scientific investigations van.
Collision investigation teams were also at the scene taking pictures and measurements from the road.
Locals living on the predominately residential street spoke of their shock that a hit and run could happen in the area.
Andrea Swerley, 28, lives next to the police cordon.
The beauty therapist said: "We've not seen anything like this before.
"We got home and saw a helicopter in the air overhead and looking up the road, which they were just closing, we could see lots of police.
"It's just a shock, nothing like this has happened here before."
Landlord of The Queens Head, Patrick Murphy, said: "It's just not nice that this has happened around here."
Paramedics attended the scene to find the man and woman had suffered fatal injuries.
"We took the call at 4pm reporting that a car hit two cyclists, a male and a female," a spokeswoman for Great Western Ambulance Service said.
"We sent an ambulance, paramedics, a rapid response vehicle and had an officer at the scene to liaise with the other services.
"But unfortunately both the patients were beyond help at the scene."
Police are appealing for anyone who witnessed the collision to contact them on 101.