At first glance these are just photographs of people you've seen in photographs a thousand time before.
But in reality they're the result of a blank piece of paper, a pencil and around 100 hour of delicate drawing.
Kelvin Okafor (in video above) is a young artist devoted to photo-realism, and his unerringly accurate depictions of celebrities have seen him win prizes at the National Open Art Competition and get selected as a leading piece at the Cork Street Gallery Open Exhibition Winter Show.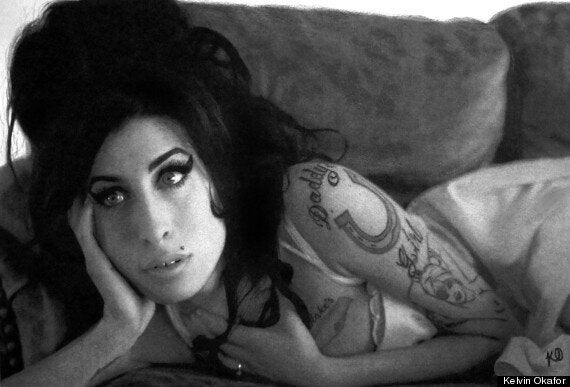 That success has led to more than 50 commissions for pieces that he sell for up to £5,000 to £10,000 depending on the scale – not bad for a 27-year-old recent graduate.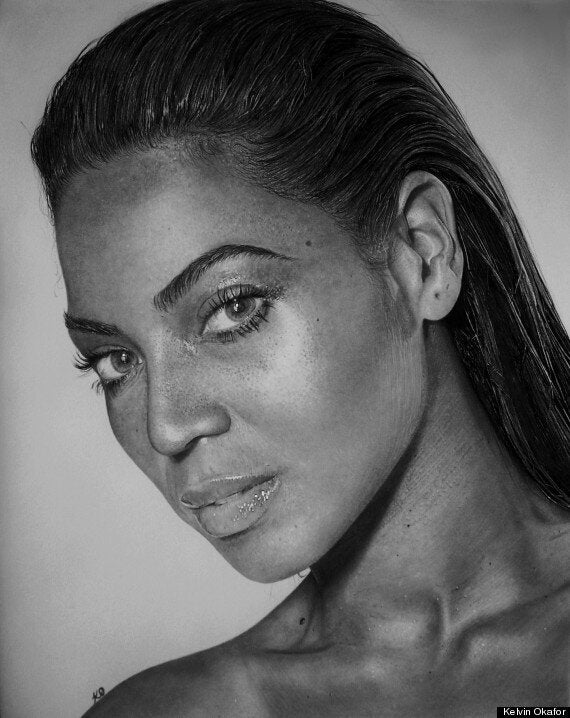 His latest accolade is a spot at the Works on Paper/Watercolour Fair at the London Science Museum, running now until 3 February 2013.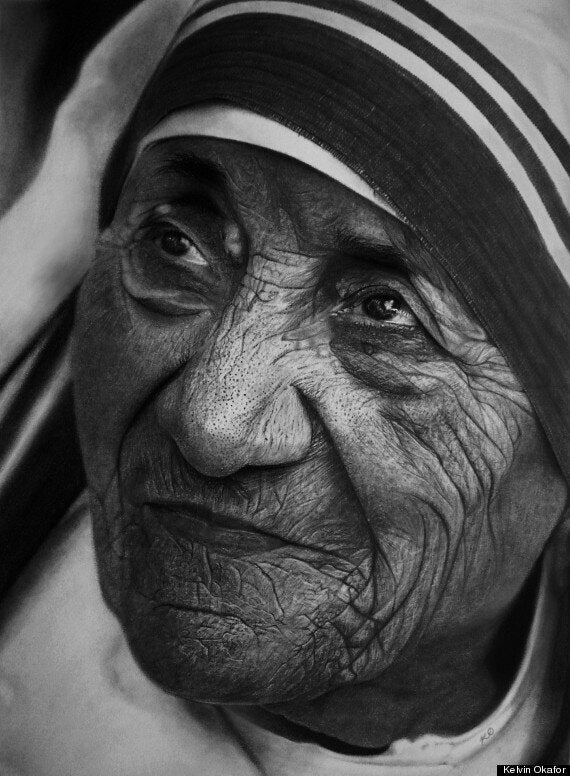 Tottenham based Okafor says he spends a few days analysing a photo before he starts, concentrating firstly on the subject's eyes which he uses as a starting point to shape the portrait.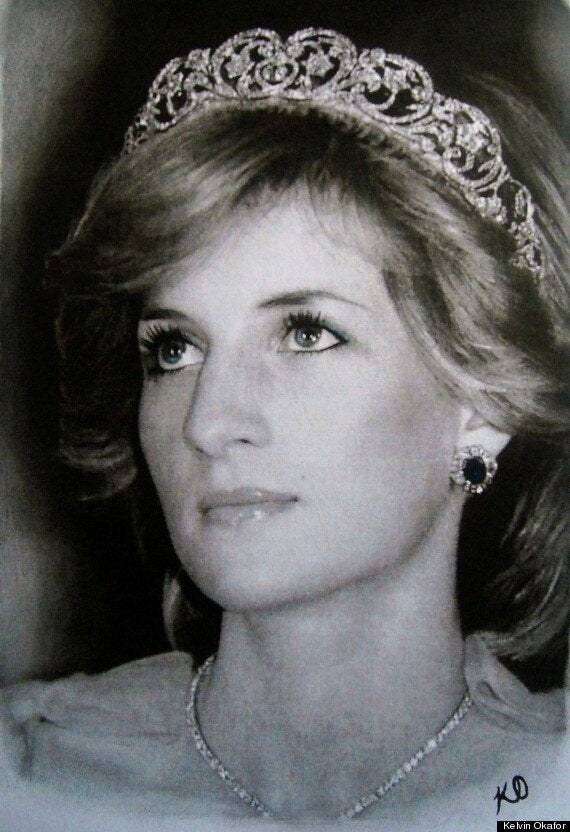 "The attention I'm receiving is surreal and hasn't really sunk in yet. I'm usually sheltered from it in my studio as I continue to build my portfolio, but I'm really humbled and honoured that so many people appreciate my work. I hope to have my own gallery in the future," added Kelvin.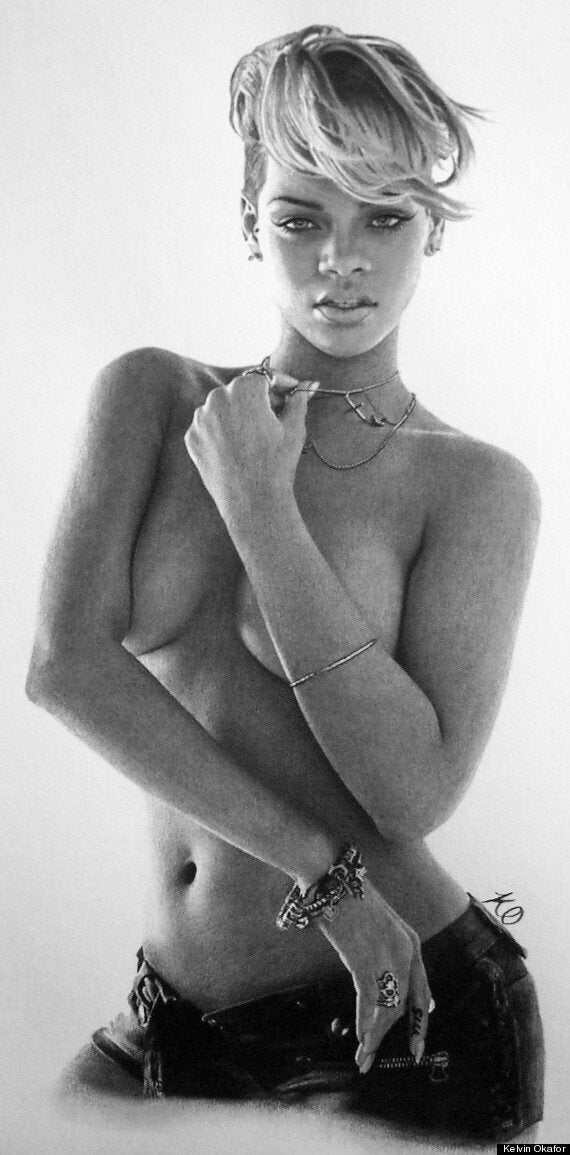 At this rate, that might happen sooner than he thinks.