When global fashion brand Benetton announced their new advertising campaign would feature a Brazilian transgender model earlier this month, the pictures proved that 'femaleness' is not always determined by birth.
HuffPost UK Lifestyle has since come across a forward-thinking New York-based lingerie brand that designs underwear products specifically for women of the transgender community: Chrysalis Lingerie.
In the past two years, the brand has been releasing a series of evocative videos about its aims, but is yet to set its online shop live.
The website promises to transform the experiences of transgender women, and despite the lack of product, HuffPost UK Lifestyle are still in awe of the brand's vision.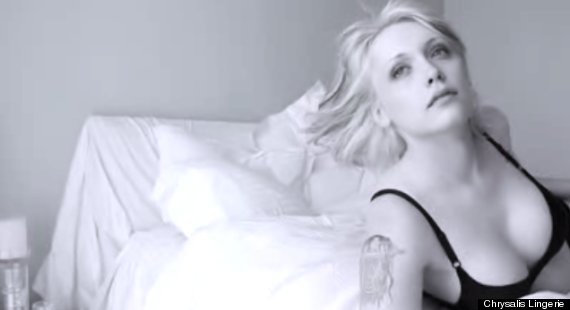 Model Maya poses for Chrysalis Lingerie
According to the site: "Chrysalis came about to alleviate a primary stress and issue for Transgender Women."
"In the greater scope, Chrysalis was created to help change the dehumanizing stereotypes and biases we are subjected to as a group and community.
"Chrysalis symbolizes the acknowledgment and diversity of our existence and provides a solution to our specific needs. As a brand, Chrysalis takes Transgender Women beyond the marginalization imposed by the media and society and represents them as beautiful intelligent women with prowess, and the embodiment of feminine sensuality."
The underwear is designed to enhance the transgender body, with bras that can hold custom full-cup inserts and panties help women to "tuck, hold, and smooth out for the perfect seamless look".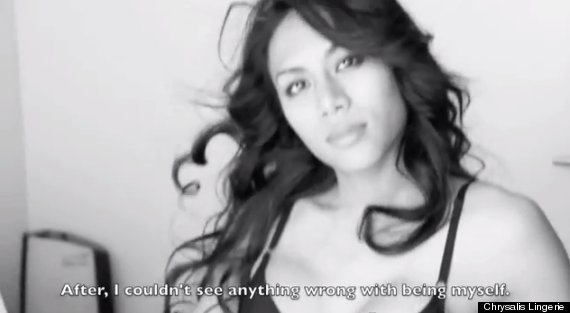 Model Pitcha describes her gender transition
During a video advertisement for the site, model Pitcha tells potential customers:
"Before I transitioned, I just didn't have the courage to do it. I believed it when people told me I'd never be beautiful and I'd never be the woman I felt I was."
"I had to look inside myself for that courage. After, I couldn't see anything with being myself.
Finding yourself doesn't mean you were lost."
WATCH: Timelapse Shows Transgender's Three Year Transformation From Man To Woman
"A lot of women have been waiting a long time for something like this," Chrysalis co-founder Cy Lauz told Lingerie Talk.
"Speaking from personal experience, I found no products that specifically cater to transgender women. There are some things for cross-dressers and drag queens, but they're all sexually exploitative.
"I wanted a product that actually celebrated who we are, something that made us feel beautiful but is also practical."
Click here for more information about transgender lifestyles.