President Mahmoud Ahmadinejad has volunteered to be the first Iranian in space following the successful launch of a monkey into orbit two weeks ago.
According to Iranian state media, the President is willing to sacrifice his life, if necessary, to become an astronaut, reported the Associated Press. President Mahmoud Ahmadinejad has volunteered to go into orbit
A kavoshgar (explorer) rocket blasted the pisgham (pioneer) capsule containing the primate to an altitude of 120km, the AFP news agency reported last Monday.
The capsule and the monkey are reported to have been recovered "intact", though not necessarily alive.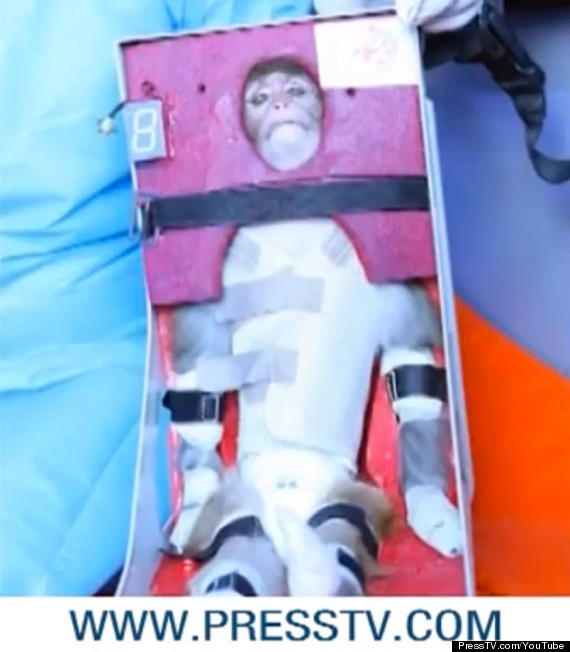 Could we see Ahmadinejad propelled into orbit next?
Speaking at an exhibition of Iran's latest space achievements in Tehran, Ahmadinejad praised the Iranian space programme and said: "sending living things to space is the result of Iranian efforts and dedication of thousands of Iranian professional scientists."
He added:"I am ready to be the first human to be sent to space by Iranian scientists," according to Iranian news agency Mehr.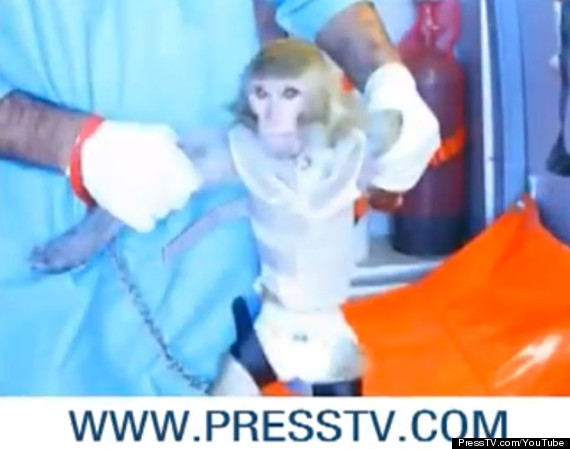 Ahmadinejad has said he would follow the monkey into space
The launch raised concern from the West and Israel, concerned the technology could be used to fire nuclear and ballistic missiles.
It could also be a sign that crippling sanctions imposed on the country are not having the desired effect on Iran's weapons programme.
At the same event Ahmadinejad said "evil forces" were worrying about the progress of the Iranian nation, according to state news agency IRNA. He claimed scientific progress by Iranian scientists would benefit the whole of humanity, and said that "we should admit that some [powers] do not tolerate Iranian greatness and growth. Iranians has incited devils' hatred by Iranian idealism, perfectionism, and being human."
The Iranian leader is not the only person who has pledged to go into orbit on Monday.
Adult actress Coco Brown has also been tweeting about her desire to be among the stars.
The 32-year-old has paid $100,000 (around £60,000) to be part of a private Dutch mission set to blast off from Earth in spring next year.