Richard III is dominating the news after tests on a skeleton found under a car park in Leicester have confirmed the bones as being his remains.
And while the man who became king in 1483 is such a hot topic, the Radio Times has revealed the first photos of the actor who will play Richard in upcoming historical drama 'The White Queen'.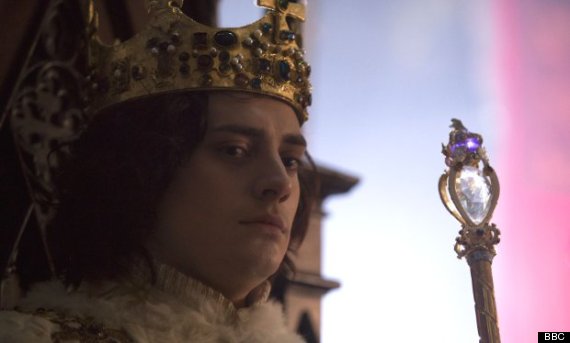 Aneurin Barnard as Richard III
Welsh actor Aneurin Barnard will star as Richard Duke of Gloucester, younger brother of King Edward IV, in the 10-part series.
Viewers last saw Barnard on TV as a young David Bailey, starring alongside former 'Doctor Who' assistant Karen Gillan in Sixties drama 'We'll Take Manhattan'.
Richard III has previously been played on screen by Ian McKellen in a 1995 film, while Kenneth Branagh, Robert Lindsay and Kevin Spacey have all played the famous hunchback on stage.
'The White Queen' comes to BBC1 later this year. For more on the drama visit the Radio Times.