Archaeologists involved in the hunt for the remains of Richard III have released the first image of a battle-scarred skull which could be that of the 15th century ruler.
A photograph of the skull was released by the University of Leicester ahead of Monday's announcement about the identity of the skeleton found underneath Leicester's Greyfriars car park last September. Is this Richard III?
Archaeologists previously said there was strong circumstantial evidence to suggest the bones, exhumed from a car park behind council offices in the city, are those of Richard III but did not want to make any academic decision before the skeleton was subjected to a number of tests.
Richard Taylor, director of corporate affairs at the university, said: "The University of Leicester is poised to unlock a 500-year-old mystery by announcing the outcome of our search for King Richard III."
Labour's Jon Ashworth, MP for Leicester South, said if the remains are verified as those of King Richard III, they should be laid to rest at Leicester Cathedral,
He told MPs during business questions in the Commons in September that the "potentially exciting discovery" could "hugely benefit" Leicester's tourism.
However Joe Ann Ricca, founder and chief executive of The Richard III Foundation, told the BBC burying Richard in Leicester amounted to a "monstrous act," especially "when you know that the former king of England had expressed the desire and a wish to be buried at York Minster."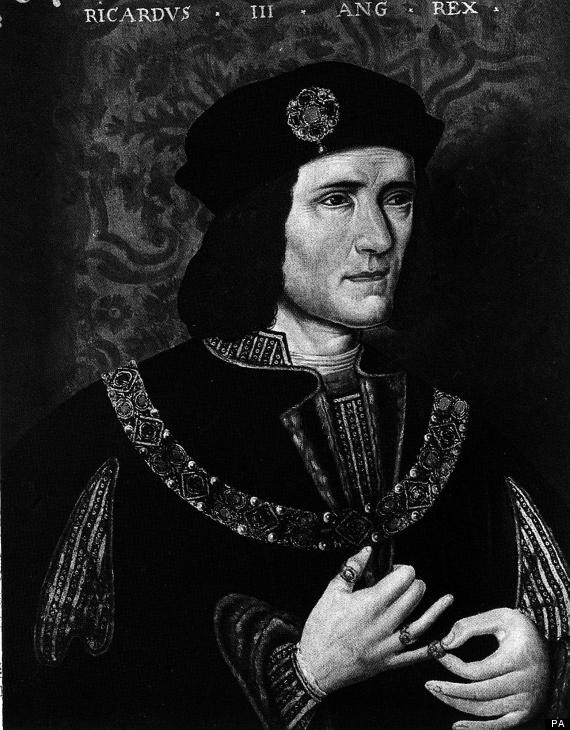 Experts believe they have discovered the final resting place of Richard III
The skeleton, with a metal arrow in its back and severe trauma to the skull, was exhumed in September during an archaeological dig.
It was found in the same part of Grey Friars church where Richard III was recorded to have been buried after his death at the Battle of Bosworth in 1485, the last major act in the Wars of the Roses.
The king was resurrected in Shakespeare's play Richard III, which portrayed him as a tyrannical hunchback with a withered arm. Richard was notorious as the suspected murderer of his two nephews in the Tower of London whose deaths enabled him to accede the throne.
His dramatised demise had the king calling out "a horse, a horse, my kingdom for a horse" before he was killed on the battlefield.
Initial examinations showed the bones to be those of an adult male and the remains were said to be in a good condition.
The skeleton had a curved spine, consistent with accounts of Richard III's appearance.
DNA taken from the skeleton has been analysed and compared with that of Michael Ibsen, a descendant of Richard III's family. Radiocarbon tests and genealogical studies have also taken place.
SEE ALSO: