The Duchess of Cambridge is holidaying on the Caribbean island of Mustique with her husband and family.
Kate is staying at a £19,000 a week villa while she recovers from the severe morning sickness which blighted the earlier days of her pregnancy and saw her briefly hospitalised.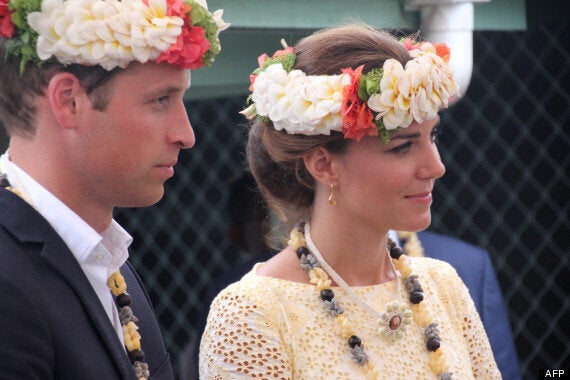 The Duke and Duchess of Cambridge are sunning themselves in Mustique. Sigh. Here they are in the South Pacific last year
Perhaps Kate is hoping to gain a natural tan - for the mother-to-be is said to have recently cancelled her spray tanning appointments.
The 31-year-old had been spotted shopping in west London earlier last week, calling into Boots, Gaps and maternity store JoJo Maman Bébé.
She was dressed in typical off-duty gear - skinny pants, suede boots, ponytail - with one exception: a swingy tartan cape-like jacket from Zara, which cascaded over what appears to be a visibly pregnant tummy. Royal Bump Watch has officially begun.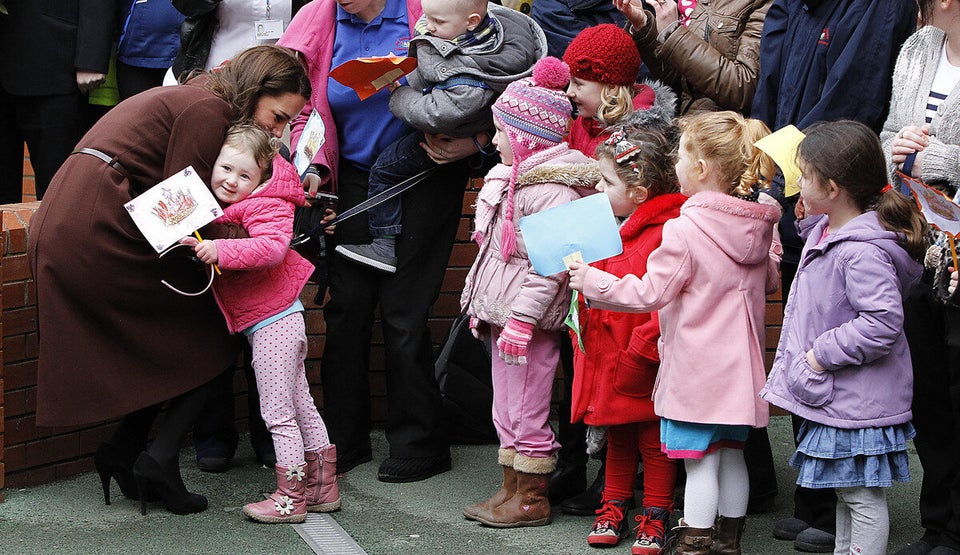 Kate Middleton Loves A Cuddle