Paul Gascoigne's celebrity friends Chris Evans, Gary Lineker and Piers Morgan are among the stars who have helped pay for the former footballer's rehab stint in America.
The alcoholic former Tottenham Hotspur, Lazio and Newcastle United star, 45, who has battled serious mental health issues and drink and drug problems in the past, sparked fresh fears for his wellbeing when he was taped sobbing and slurring his words at a charity appearance in Northampton on Thursday.
He was pictured leaving his flat in Boscombe, Bournemouth to buy alcohol over the weekend, and his agent confirmed on Monday evening that the Newcastle ace had flown to the U.S. to receive treatment.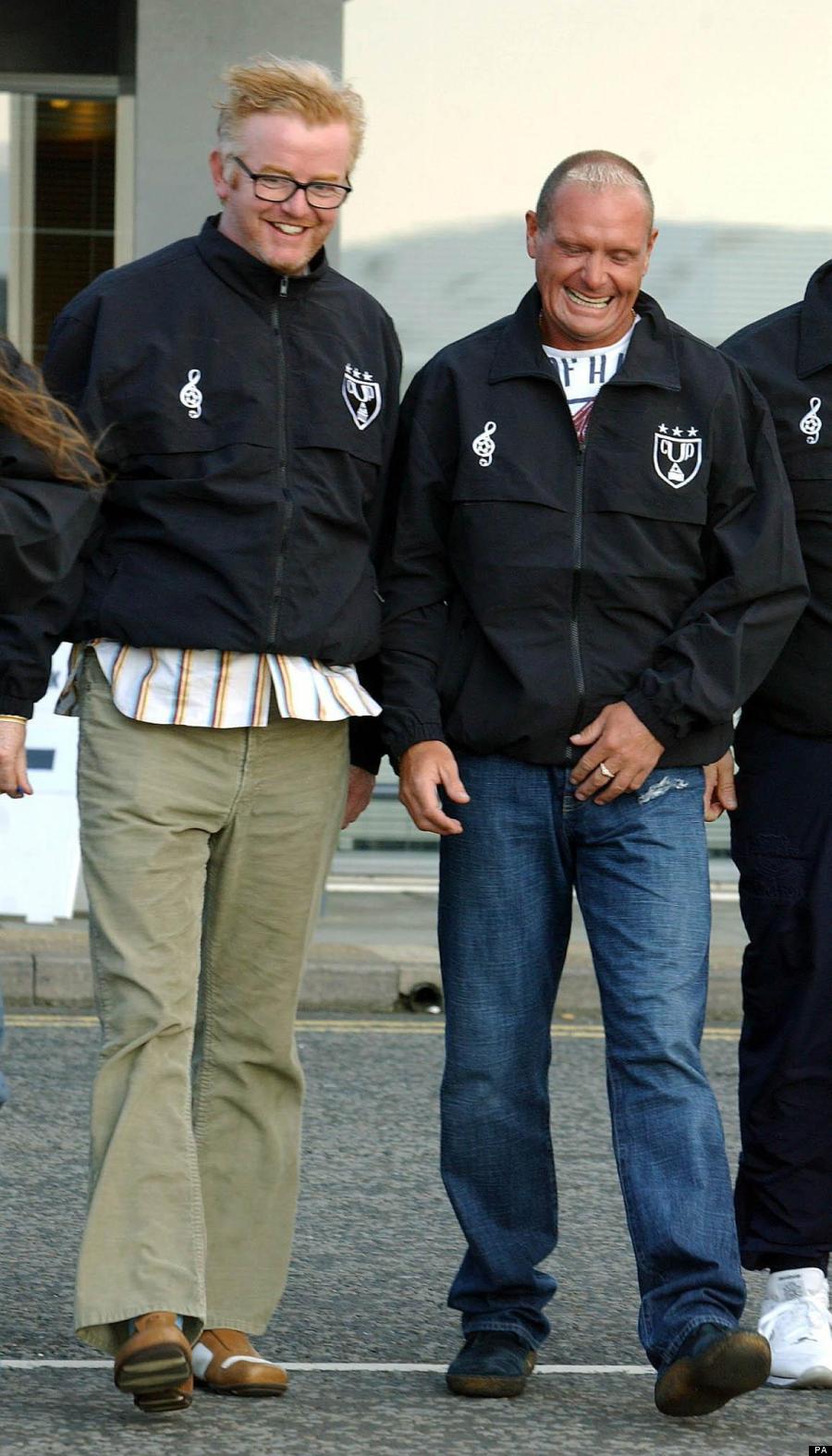 Gazza's celebrity friends have all chipped in to help pay his expenses.
Chris, Gary and Piers, as well as ex-England cricketer Ronnie Irani, are paying for £13,600 first class British Airways flights for Paul and a carer, as well as shelling out £6,000 a week for his treatment at the Meadows Rehabilitation Centre in Phoenix, Arizona, according to The Sun.
Evans says: "A serious addict can only be helped if they really want to be. It is my understanding that as of approximately 10 o'clock Monday morning Paul asked for that help.
"Then and only then could a select group of his friends begin to put into operation the latest phase in a long fight to rid him of his demons. It's his only chance - but at least now he's going to get that chance."
A source adds: "Chris was deeply moved and decided to organise help straightaway. Everyone realised that if nothing was done Paul would be dead in a year."
Piers took to his Twitter page on Monday night to declare: "Get well soon #Gazza - we're all behind you. Anyone who knows Paul Gascoigne knows how desperate he is, and has been, to sort himself out."