Looking at these photos you could be forgiven for thinking you had accidentally tuned into Channel 5's revival of 'Dallas'.
Only the truth is even more disturbing.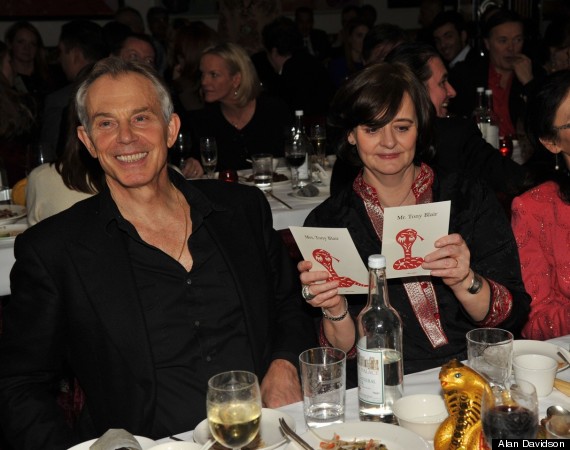 Why Tony, why?
For that sliver of perma-tanned, gold framed and silver specked chest belongs to heart-throb antithesis, Tony Blair.
The former prime minister was attending a Chinese New Year party hosted by Hong Kong businessman, Sir David Tang, at the Dorchester Hotel.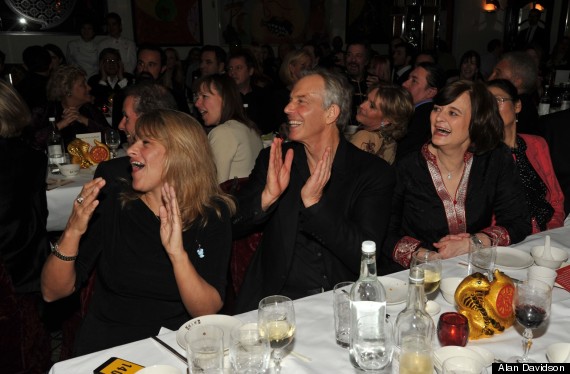 If you're loaded and you know it clap your hands...
Other (unexposed) socialite glitterati included Tracey Emin, Stephen Fry and Tom Jones.
According to the Daily Mail, celebrations continued until 6am at Sir David's Chelsea home.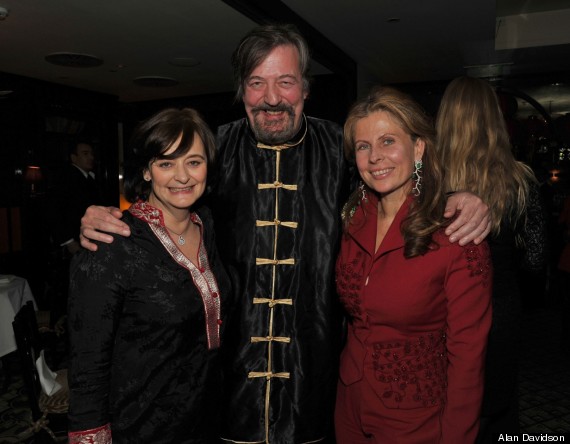 Stephen Fry gets into character
The 59-year-old has reason to look glowingly happy. He is reported to have earned £80m pounds since leaving office in 2007.