Frank Lampard has been warned by Roy Hodgson not to play "further afield" if he wants to continue his England career.
Lampard scored England's winner against Brazil but appears destined to leave Chelsea in the summer when his contract expires, after the club confirmed they would not be offering him an extension.
He has scored 11 goals for the Blues this season and four for England but Hodgson is anxious that the 34-year-old plays on in Europe, if not England.
"If he goes further afield it complicates matters. The further afield you go, the more problematic it gets," Hodgson admitted.
"He was excellent tonight. I hope we'll keep Frank in England. It's not for me to discuss his future with his current club, that's for him and his club. I know he'll have a lot of offers if Chelsea do decide they're prepared to let him go." Lampard celebrates his winner against Brazil
Lampard won his 94th cap on Wednesday night and could become England's eighth centurion before the end of the year.
His imminent departure from Stamford Bridge has drawn the interest of Manchester United but LA Galaxy have also been linked with the England international.
Although David Beckham played on for England despite moving to America - where the MLS is regarded as a retirement home for footballers - his contribution to the Three Lions' performances was minimal as he made a series of inconsequential cameos.
Lampard has already broken into double-figures for goals with his club for a 10th successive season and seems capable of prolonging his Premier League career for another two years at least.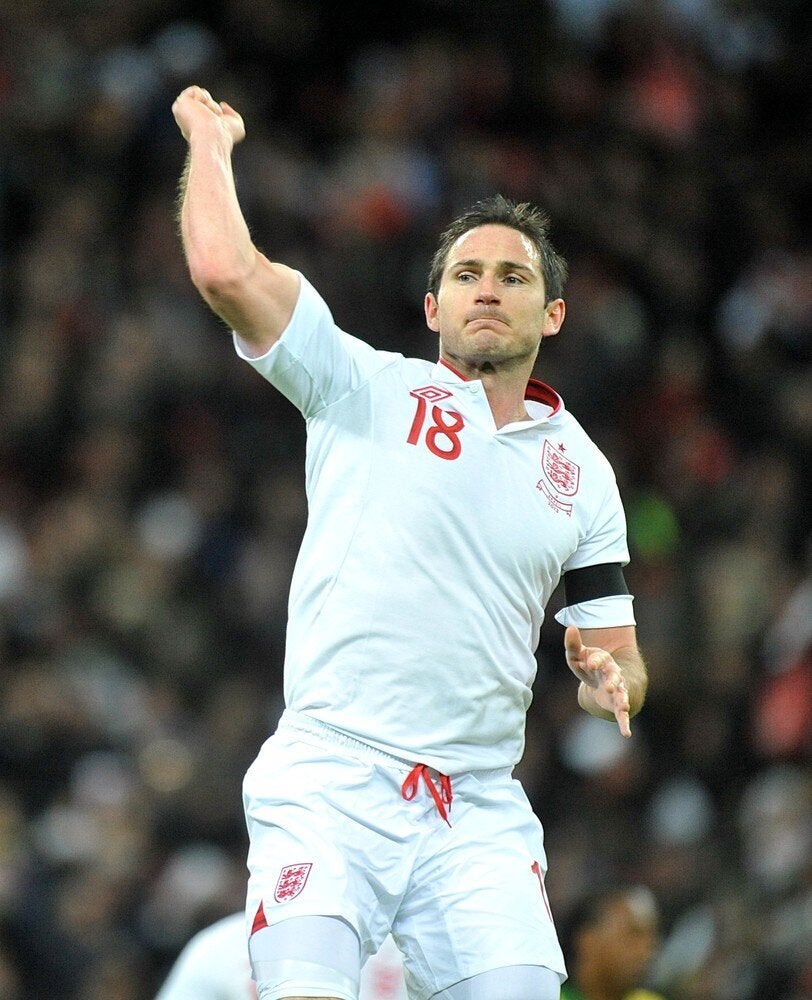 England v Brazil - Wembley Stadium
Related