Two new exhibitions bringing to life the story of King Richard III will open tomorrow following the monarch's remains being discovered under a council car park.
Leicester's 'Search for a King' is dedicated to the hunt for the last Plantagenet king's remains, which were found under a social services car park in Leicester last year.
Archaeologists confirmed on Monday that the skeleton, found by a team from the University of Leicester, was "beyond reasonable doubt" to be that of the king.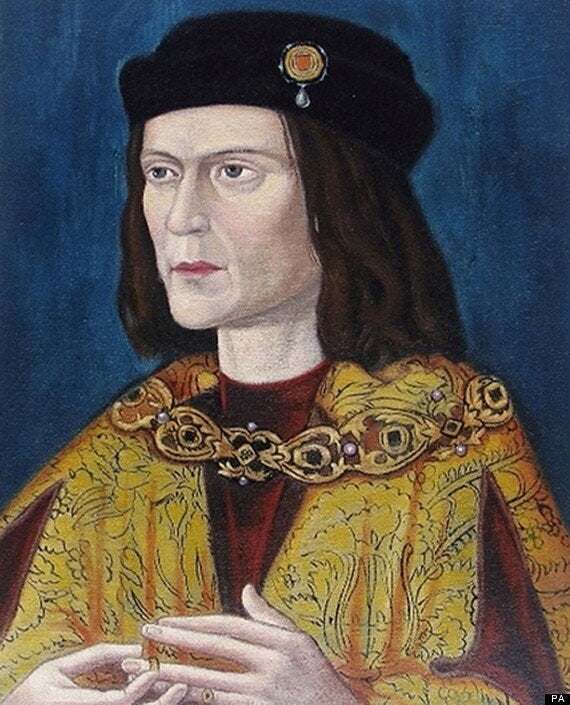 A new exhibition chronicling the search and excavation of the king's body will open at the city's Guildhall tomorrow.
The battlefield where Richard III was slain is also due to open a new interactive exhibition.
The king was killed at the Battle of Bosworth Field in 1485 and a new exhibition at Bosworth Battlefield Heritage Centre and Country Park, also set to launch tomorrow, will depict the monarch's death and some of the myths surrounding his demise.
It comes as the battle continues over where the king's remains will be reburied.
Leicester City Council and Leicester Cathedral have already revealed plans for the remains to be re-interred next year.
Leicester City Mayor Sir Peter Soulsby said: "In accordance with the permissions that were given by the Ministry of Justice it has been agreed by all concerned that the king's body will be re-interred in Leicester cathedral in whose shadow the remains have laid for the last 500 years."
However city leaders in York are to write to the Queen in a bid to get the Yorkist king's remains returned to his "spiritual home".
Experts say historic evidence suggests he wanted to be buried in York Minster, and not Leicester where his remains were found near the site of his death in battle.
Kersten England, chief executive of City of York Council said: "Richard III had - as now - very strong support in the city.
"His self-identification with the north and York is reflected in his plans for a chantry of 100 priests in York Minster where he wished to be buried.
"That the burial site of this Yorkist king was determined by where he died from battle wounds makes the importance of adhering to his own wishes for his final resting place most important.
"City of York Council and all its political leaders are united in the belief that York is the most fitting burial place for Richard III, one of the city's most famous and cherished sons.
"To this end, we will be writing a letter of representation to the Ministry of Justice and the Crown to invite their consideration of the views of Richard of York's own people."