Supernatural drama 'Being Human' will not return after the current series, BBC3 has confirmed.
The show will come to an apocalyptic end as its stars Vampire Hal (Damien Molony), Werewolf Tom (Michael Socha) and Ghost Alex (Kate Bracken) face their toughest adversary yet - the Devil.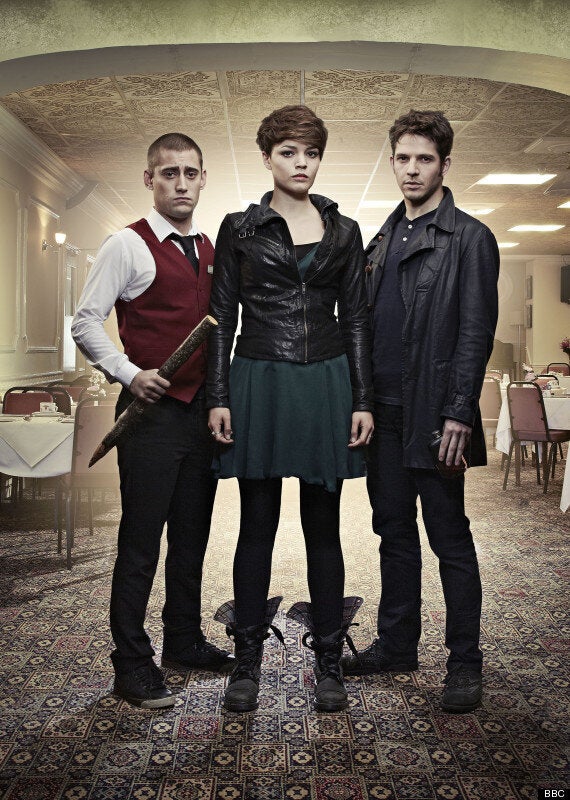 'Being Human' first aired as a stand-alone pilot in 2008 and went on to gain a loyal Sunday night audience, with a ratings high of 1.6 million.
Executive producer Rob Pursey said in a statement: "Working on 'Being Human' has been a truly great experience. From the first one-hour pilot, all the way through to this climactic series, we've been given real creative freedom and encouragement... We will miss 'Being Human', but feel inspired that there is a place for series like this on British television."
'Being Human' started with Mitchell (Aiden Turner), a 117-year-old vampire with the gift of the gab who refused to prey on humans; George (Russell Tovey), a reluctant werewolf with an extraordinarily high IQ; and Annie (Lenora Crichlow), a murdered woman who returns as a ghost and eventually saves the world.
Guest stars on the show have included Mark Williams, Mark Gatiss, Steven Robertson, Donald Sumpter, Lacey Turner and Robson Green.
Series five of 'Being Human' airs Sundays at 10pm on BBC Three.
Popular in the Community