A one-ton crocodile who was declared the largest in captivity has died in a Philippines eco-tourism park.
Giant reptile Lolong was captured by residents of Bunawan in 2011 and quickly became a tourist magnet for the town.
But he was declared dead on Sunday after experiencing stomach bloating and diarrhea, the Associated Press reports.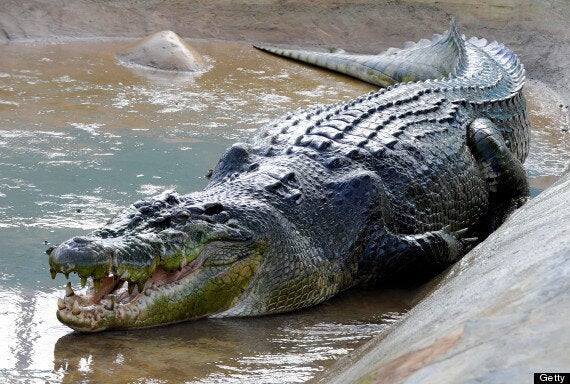 Saltwater crocodile Lolong died on Sunday
He said: "He refused to eat since last month and we noticed a change in the colour of his faeces.
"Our personnel also noticed an unusual ballooning of the reptile's belly."
"Big money came in and villagers also had several livelihoods in the area."
While an autopsy is set to be carried out on the near 21-foot long animal, there are reports Lolong became ill after swallowing a nylon cord, triggering chronic diarrhea.
Lolong had been blamed for the deaths of a water buffalo and a missing fisherman and was hauled in after a three-week hunt.
The crocodile was placed in a fenced cage in an area where the town then built an ecotourism park for species found in a vast marshland in Agusan, an impoverished region about 500 miles from Manila.
In 2011 The Guinness World Records officially declared him the world's largest crocodile in captivity, at 20.24 feet or 6.17 meters long and weighing 2,370 pounds or 1.075 kilograms.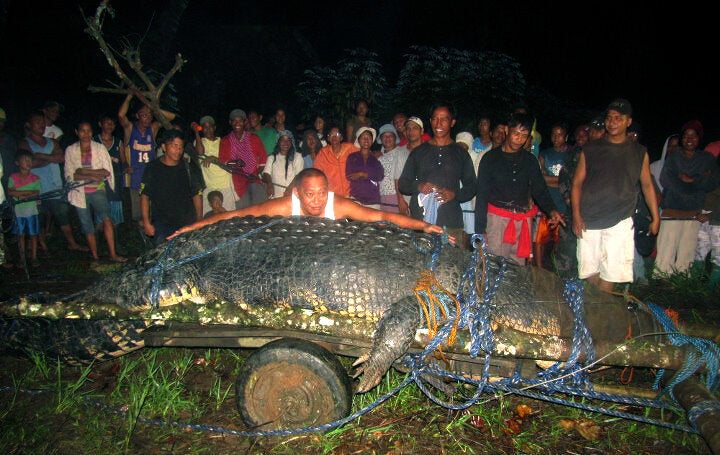 World's Largest Crocodile Dies