Of all the things we never thought we'd see, Chris Brown partying with Sid Owen was definitely at the top of the list. However, the unthinkable has happened.
Yes, Rihanna's boyf and 'Rickaaaaay' Butcher really have been tearing up the town together.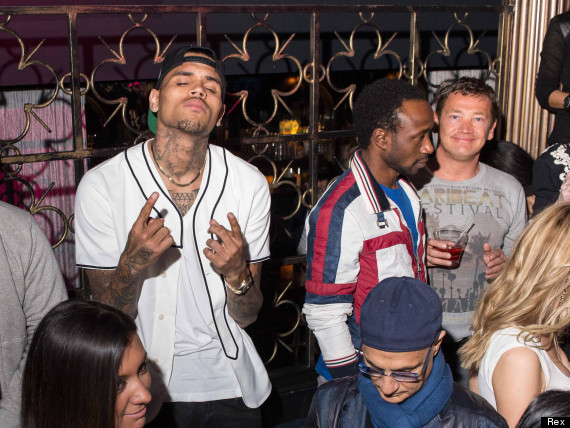 We know. We're still in shock too.
In the unlikeliest photo you'll probably see this year, the 'EastEnders' actor can be seen photobombing Chris at a pre-Grammys party in LA.
Sid is known to be a good friend of Grammy winner Adele and her boyfriend Simon Konecki, and is thought to be staying with the pair at her LA mansion, hence his appearance at the party.
According to the Daily Star, Adele was even reported to have asked him to be godfather to her son - thought to be called Angelo.
But, despite her pal's apparent friendship with Chris, Adele reportedly came to blows with Rihanna's boyfriend at the Grammys, with a photo appearing to show her shouting at him.
HUFFPOST UK CELEB ON FACEBOOK | FOLLOW US ON TWITTER