A mother-of-eight died had a fatal heart attack after drinking up to 10 litres of Coca-Cola a day, an inquest has heard.
The large quantities of the drink were a "substantial factor" in Natasha Harris's death, a coroner said.
The 30-year-old New Zealand native, who had a history of ill health, died three years ago.
She was known to have smoked around 30 cigarettes a day, suffered from blood pressure problems and had had her teeth removed because of decay. One or more of her children had been born without tooth enamel, it emerged during the inquest.
On Tuesday, coroner David Crerar said Harris's addiction to Coca-Cola had given rise to cardiac arrhythmia.
In a statement reported by the BBC, he said: "I find that when all the available evidence is considered, were it not for the consumption of very large quantities of Coke by Natasha Harris, it is unlikely that she would have died when she died and how she died."
Mr Crerar calculated the amount of Coca-Cola Harris was drinking was equivalent to 970mg of caffeine and more than 1kg of sugar a day.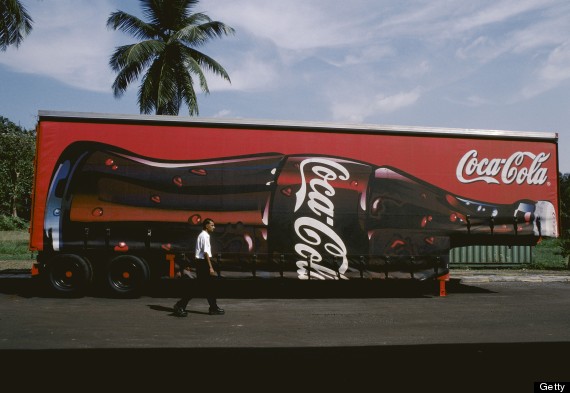 He stressed the company could not be held responsible for the health of those who drank excessive amounts of its product, but called on soft drinks companies to display clearer warnings about the effects of sugar and caffeine.
Coca-Cola released a statement to ONE News saying it was "disappointed" by the coroner's decision.
It said: "We are disappointed that the coroner has chosen to focus on the combination of Ms Harris' excessive consumption of Coca Cola, together with other health and lifestyle factors, as the probable cause of her death.
"This is contrary to the evidence that showed the experts could not agree on the most likely cause."
In 2012 Fairfax Media reported the testimony of pathologist Dr Dan Mornin, who said Harris probably suffered from hypokalemia or low potassium, which he believed was caused by her excessive consumption of the drink and overall poor nutrition.
Symptoms of hypokalemia can include abnormal heart rhythms, according to the U.S. National Institutes of Health.
Harris's family told New Zealand's Stuff website they wanted warning labels put on Coca Cola bottles to prevent a similar tragedy.
Her mother Lynette said: "It was her choice to drink Coke. She didn't like water or tea or coffee and she didn't eat much either and that had a lot to do with it."
Her partner, Chris Hodgkinson, added: "I am glad the coroner has come to a conclusion, finally, after three years. I always knew Coke played a big part in her death."