Wayne Rooney has been described as a "freckled demon" and a "hooligan" by Spanish sport newspaper Marca ahead of Real Madrid's Champions League clash with Manchester United on Wednesday.
The sport daily splashed their front page with a picture of Rooney and the headline "The Bad Boy — and his 5,000 'friends'", referring to United's large support travelling to the Spanish capital.
Inside the paper, journalist Hugo Cerezo takes over.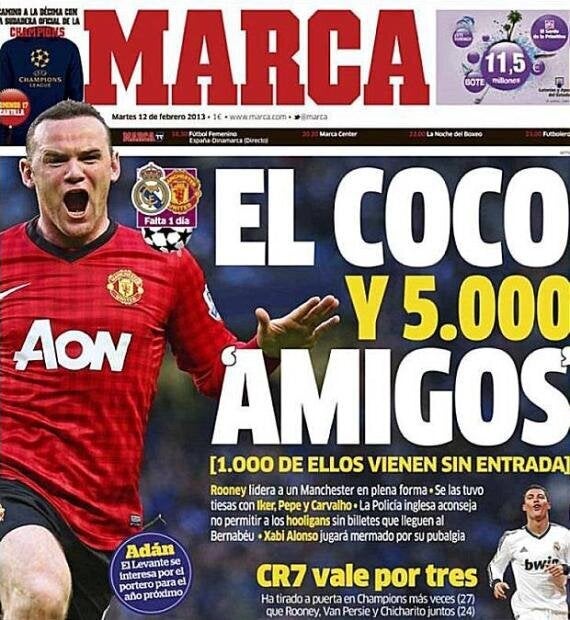 He writes: "Wayne Rooney is a football player and hooligan all rolled into one.
"To look at him, you'd think he was one of the 4,000 British fans on the terraces… yelling and drinking beer and jumping the queue to get in through Gate D.
"But Rooney will run out on to the turf at the Bernabeu and face players who have bones to pick with him.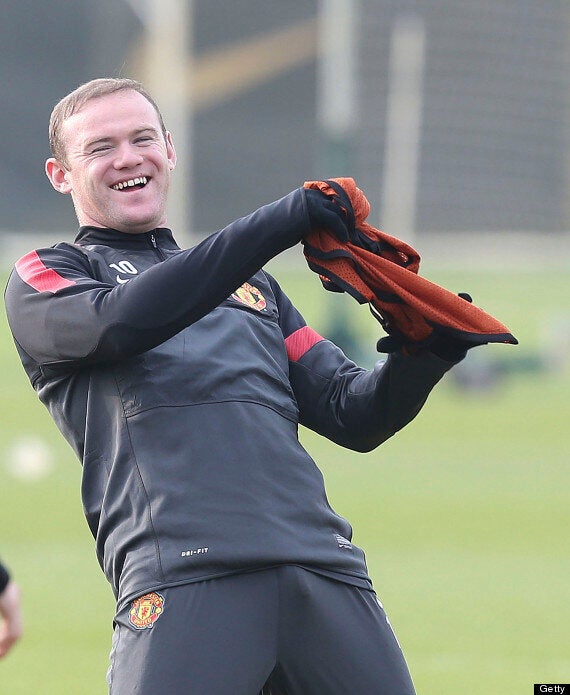 Rooney enjoying a joke in training on Tuesday
"Pepe, Ricardo Carvalho, Iker Casillas and Cristiano Ronaldo may well relive their encounters with the English bad boy."
'Bad boy' Rooney has not been sent off for United in nearly four years.
Sir Alex Ferguson has also been the subject of a Marca front page splash when in 2003 they ran the headline "Hooligan Ferguson" after he suggested the draw for the Champions League quarter-final had been fixed.
Real Madrid and Manchester United train ahead of Champions League clash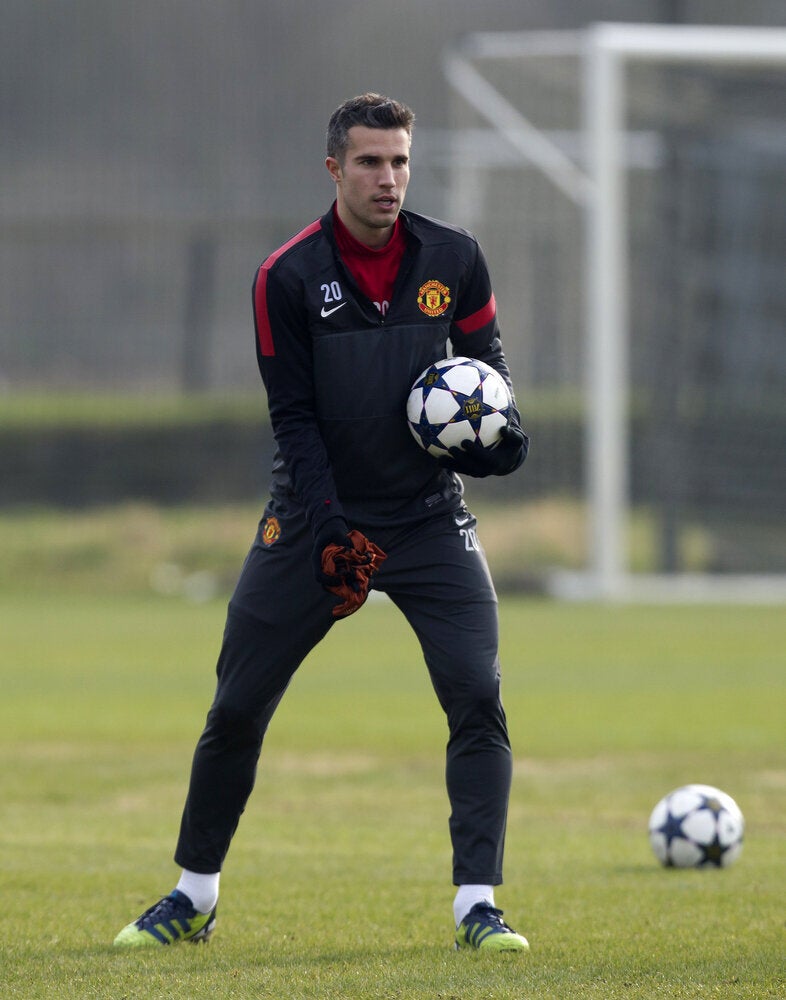 Man Utd and Real Madrid train ahead of Champions League clash