Arlene Phillips has revealed she wants to reinvent herself as a comedian as she approaches a landmark birthday.
The choreographer and former Strictly Come Dancing judge, who received a CBE for her dance and charity work from the Queen at Buckingham Palace, said she would like her own sketch show.
She said: "I want to be funny this year. I'm about to turn 70 so now I can let myself go. "I'd like to be in a comedy or do something totally over the top, maybe a sketch show."
The dancer, who wore a colourful Erdem dress for the ceremony, was emotional after being presented with the honour, which she described as "a real treasure".
Speaking outside the palace ballroom, Arlene said: "I feel like weeping. As I stood before the Queen an incredible emotion came over me. From where I came from, I never expected to be here receiving the CBE. It's incredible I've been able to do so much in terms of theatre and TV and music videos. I feel I've been so lucky to experience that."
Since leaving Strictly, the star said she had spent more time on charitable causes.
Arlene had nothing but praise for a fellow Buckingham Palace guest, Olympic gymnast Louis Smith who was awarded the MBE. She said she would like to snap up the champion of last year's Strictly Come Dancing to appear in a show.
"I think he's brilliant," said Arlene. "He's very magnetic. I believe he can sing as well and once auditioned for the X Factor - I just need to know if he can act, as I would star him in a show in a heartbeat."
Louis would not commit to doing such a show, but said: "Maybe towards the end of summer."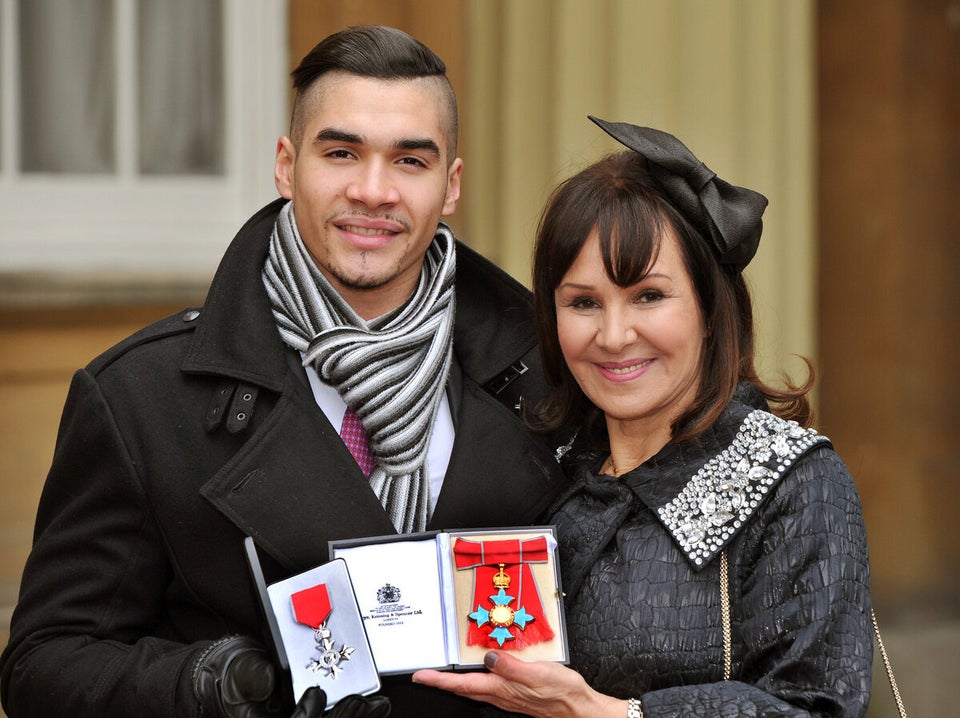 Investitures at Buckingham Palace
Popular in the Community