Officials are investigating five slaughterhouses that process horse meat in the UK.
Following raids in Yorkshire and Wales, the Food Standards Agency vowed to "keep pursuing this until there is nothing left to find."
The FSA confirmed that its swoop on the Todmorden plant had revealed horse meat was being used in the place of beef in kebabs and burgers.
Hundreds of thousands of samples are being tested, with some of the most urgent results expected on Friday.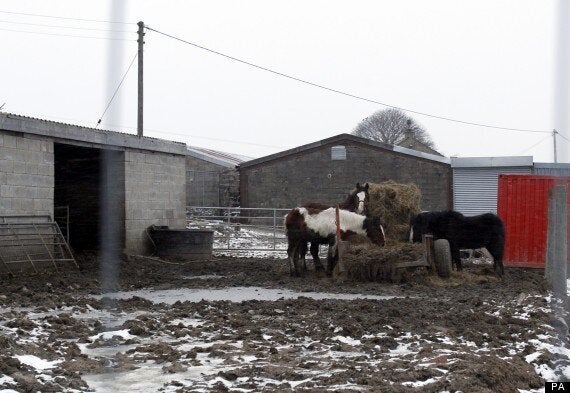 The Peter Boddy slaughterhouse in Todmorden which has been raided by the FSA
Andrew Rhodes, director of operations for the FSA said five slaughterhouses in the UK process horses on a regular basis. "What we have been doing is investigating the trail from all of them," he told BBC Breakfast.
"As I say, the majority of everything we have found has been completely in order as we would expect it to be.
"We have got one particular business where we had some suspicions from the evidence we uncovered which we followed through and that led us to the investigations that we carried out near Aberystwyth yesterday.
"We will continue with that investigation and we will keep pursuing this until there is nothing left to find."
Horse meat was being produced in West Yorkshire and sent to West Wales, Rhodes said.
Asked if he was alleging that horse meat was passed off as beef, Mr Rhodes said: "That is absolutely right, yes.
In a statement, the FSA said there had been a "blatant misleading of consumers."
Environment Secretary Owen Paterson said: "This is absolutely shocking. It's totally unacceptable if any business in the UK is defrauding the public by passing off horsemeat as beef.
"I expect the full force of the law to be brought down on anyone involved in this kind of activity."