Dave Grohl, Foo Fighting legend and one of the best connected men in the music world, has turned his talents to film-making, with his documentary 'Sound City' debuting in London on Monday evening.
The film, which marks Grohl's directing debut, focuses on America's greatest unsung recording studio, Sound City, which is set deep in the San Fernando Valley, behind the train tracks and amidst dilapidated warehouses.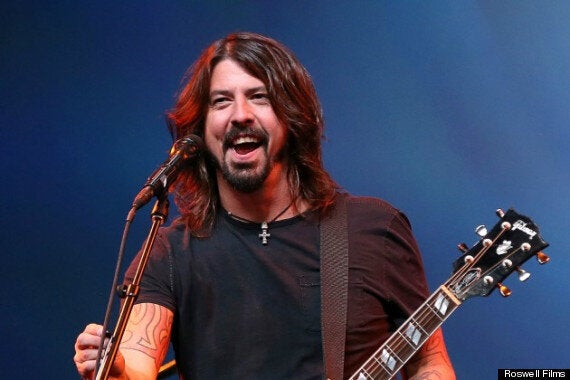 Dave Grohl has brought his talents to his film directing debut with 'Sound City'
The studio, deemed rock n' roll's best kept secret, housed a one-of-a-kind recording console, and became the birth place to the seminal albums that defined 20th century music. Fleetwood Mac, Neil Young, Rick Springfield, Tom Petty, Nirvana, to name but a few, all put magic to tape within Sound City's walls.
In the film, which premiered at this year's Sundance Film Festival, Grohl looks back at the studio's glory days and features interviews with many of the artists and technicians who worked at Sound City including stars from the Queens of The Stone Age, Black Rebel Motorcycle Club, Slipknot, Paul McCartney and Tom Petty.
The film also examines how the rise of digital recording technology has changed the music business and impacted the way many musicians work.
Vue Cinemas will be showing an exclusive one-off screening of Sound City on Monday 18 February at 8pm. List of cinemas around the country presenting the film here, and watch the trailer below...
Tickets are now on sale at WWW.MYVUE.COM/SPECIAL-EVENTS
Popular in the Community