Formula One ace Lewis Hamilton is putting his foot down and hoping to better his time by making a return to the 'Top Gear' test track.
The 28-year-old driver aims to shave valuable tenths of a second off his previous lap in a bid to become the fastest professional on the circuit.
Hamilton - who will be seen on the BBC2 show once more on Sunday - clocked up a circuit in 1 min 44.7 secs the last time he appeared in 2007. He will take to the "reasonably priced car" track in the Suzuki Liana with the aim of beating the fastest F1 driver Sebastian Vettel who managed 1 min 44.0 secs.
Hamilton's previous appearance was with a wet track and he was unable to give it his all.
The BBC said: "This time the track is dry and Lewis is taking no prisoners in his attempts to smash the lap record."
Other F1 stars who have registered faster spins were Rubens Barrichello with 1:44.3 and Nigel Mansell on 1:44.6.
Hamilton told his fans last month that he would be making a repeat appearance, posting on Twitter: "I'll be back on Top Gear soon.....can't wait."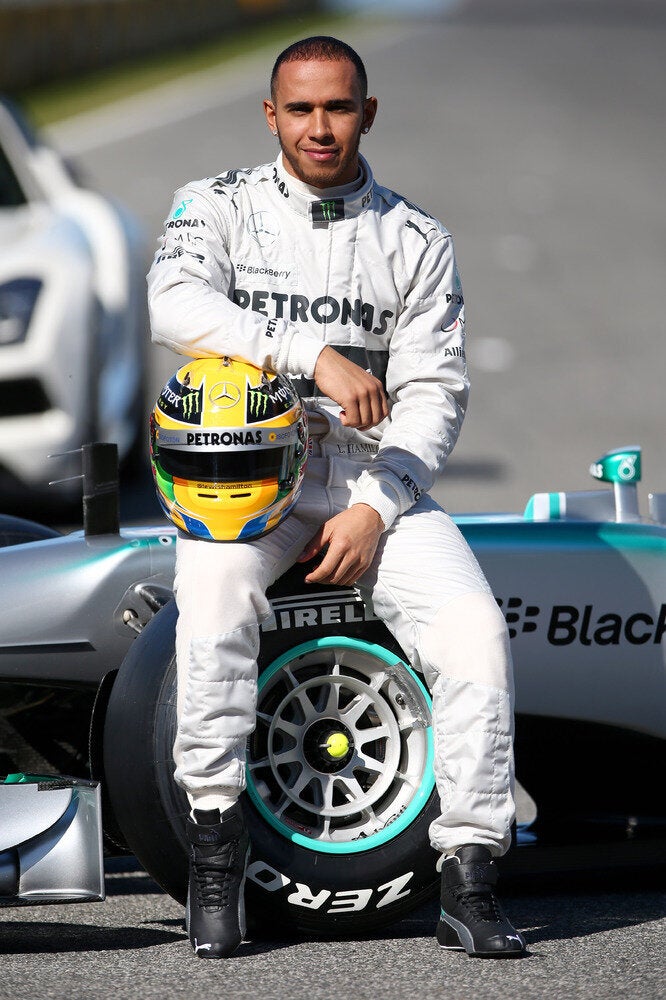 Lewis Hamilton Mercedes launch