Ed Miliband has insisted Labour was the "only alternative" to the coalition Government as he joined his by-election campaigners in Eastleigh.
The opposition leader was joined by about 50 supporters waving placards as he promoted his plans for a "mansion tax" and to introduce a 10p tax rate.
He challenged the Lib Dems to back his plans in a Commons vote, after travelling to the Hampshire town where a fierce battle is raging between the Lib Dems and the Tories in order to prevent their coalition partners snatching the seat.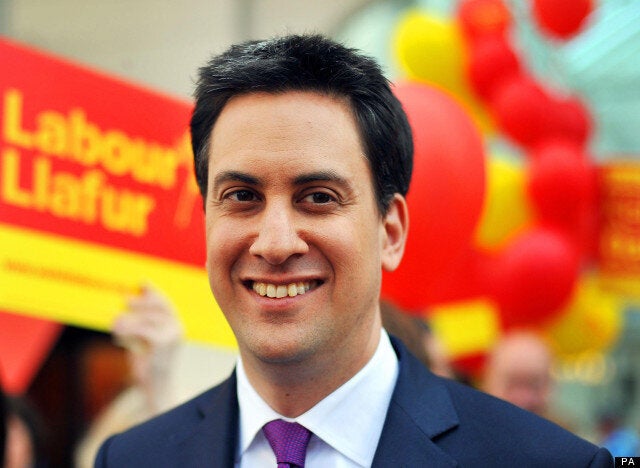 Miliband will be in Eastleigh this weekend
Labour is hoping for a good showing in the contest sparked by the resignation of ex-cabinet minister Chris Huhne after he admitted lying to dodge a speeding penalty.
But despite recruiting best-selling author and satirist John O'Farrell as its candidate, insiders acknowledge it Labour has no realistic chance of winning on February 28. Liberal Democrat volunteers and members help with the party campaign in Eastleigh, Hampshire
Miliband spoke today of his announcement that Labour favoured reviving the 10p income tax rate.
The party hopes to put the "mansion tax" proposals to a vote either before the Budget in an opposition day debate or through an amendment to the Budget-implementing Finance Bill.
Labour says that could be paid for by a levy on £2 million-plus homes - a policy promised in the last Liberal Democrat manifesto but opposed by the Conservatives.
Miliband is lobbying Lib Dem support in a bid to split the coalition in the vote.
He said: "This is a living standards by-election, that's the issue on the minds of so many people in Eastleigh - not being able to afford the weekly food bill, not being able to afford to fill up the car."
He said that the government was in favour of a tax cut for those earning more than £1 million.
"If you want that you can vote for the Lib Dems or Tories, if you want an alternative you can vote for Labour," Mr Miliband said. He also questioned whether Nick Clegg's party would continue their previous support for a mansion tax.
"They claim to be in favour of a mansion tax as they used to be against tuition fees, and they broke that promise.
"Is he (Clegg) going to vote with Labour to force George Osborne to do it in the budget or is he going to do what he has done for two and a half years and prop up a failing Conservative government?"
He added: "People can vote for Conservative or Liberal Democrat and they know they will have a Member of Parliament supporting the Conservative Government or they can vote for an alternative."
After speaking to supporters, Miliband and O'Farrell had a coffee with former Huhne voters who were now considering voting for Labour at the by-election. William Hague, joins Conservative prospective parliamentary candidate, Maria Hutchings, in Eastleigh, Hampshire.
Tory backbenchers have been campaigning for the 10p rate to be reintroduced in next month's Budget, and the prime minister hinted earlier in the week that he was ready to agree.
"There could be a majority in the House of Commons when it votes on our proposal. But only if the Liberal Democrats vote with Labour," Miliband said.
"Now the Lib Dems say they are in favour of a mansion tax. Well, they once said they were in favour of abolishing tuition fees too.
"Here is a chance for Nick Clegg to prove he can keep at least one of his promises."
Prime minister David Cameron and Clegg have already made their first forays to Eastleigh - underlining how high the stakes are for both leaders.
A win for the Conservatives would help to convince restive Tory backbenchers that Cameron still has a chance of leading them to outright victory at the next general election.
Equally Clegg needs the Lib Dems to hold the seat if he is to reassure supporters that they are not facing a catastrophic collapse the next time the country goes to the polls.