Banned steroids were found in the home of Oscar Pistorius after the Olympian's girlfriend was shot dead, it has been reported.
Police are said to be examining the theory the 26-year-old may have been experiencing "roid rage" - a side-effect of the drugs in the run up to the fatal shooting of Reeva Steenkamp. Oscar Pistorius breaks down in court on Friday as he is formally charged with the murder of Reeva Steenkamp
Steroid drugs boost muscle growth by raising levels of testosterone and can cause liver and heart damage - as well as aggressive behaviour known as "roid rage".
The athlete, known as Blade Runner due to his prosthetic legs, was taken for blood tests after he was arrested in the early hours of Valentine's Day last week.
South Africa's City Press, in an exclusive entitled 'The Case Against Oscar', reported that the bat may have either been used by Pistorius to break down the door of the bathroom where her body lay, or it was used by the law graduate to defend herself.
Citing sources, the paper said Steenkamp's skull was crushed and police requested that Pistorius undergo drug tests.
The paper said one bullet cartridge was found in Pistorius' bedroom, and police are investigating whether the first shot was fired in the bedroom, before bullets were fired through the door of the bathroom.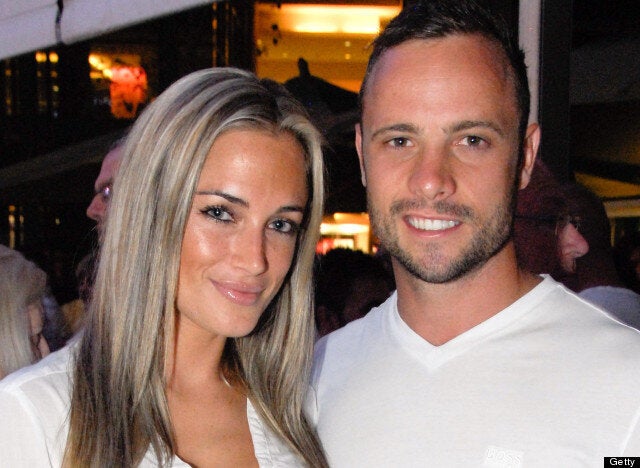 Steenkamp was shot in the early hours in Pistorius' home on Thursday
Pistorius sobbed uncontrollably during a court appearance on Friday during which he was formally charged with murder.
Divaris added: "I said to him, 'What are you talking about? I don't understand you?' He then repeated himself - 'There has been a terrible accident, I shot Reeva'."
The arrest of Pistorius, who won two gold medals and a silver at the 2012 Paralympic Games in London, triggered shock across the globe and prompted rumours that he may have mistaken his girlfriend for an intruder in what could have been a Valentine's Day surprise gone wrong.
But police swiftly distanced themselves from that suggestion and said there had been previous incidents of a "domestic nature" at the gated property.
His family has already issued a statement in which they vowed to fight the murder charge in the "strongest terms".
Arnold Pistorius, the athlete's uncle, reiterated this on Saturday, saying: "After consulting with legal representatives we deeply regret the allegation of premeditated murder.
"We have no doubt there is no substance to the allegation and that the state's own case, including its own forensic evidence, strongly refutes any possibility of a premeditated murder or indeed any murder at all."
Pistorius will appear in court on Tuesday for a bail hearing, something police have said they oppose. Prosecutors also say they will pursue upgraded charges of premeditated murder against him, which means the athletics hero could face a life sentence.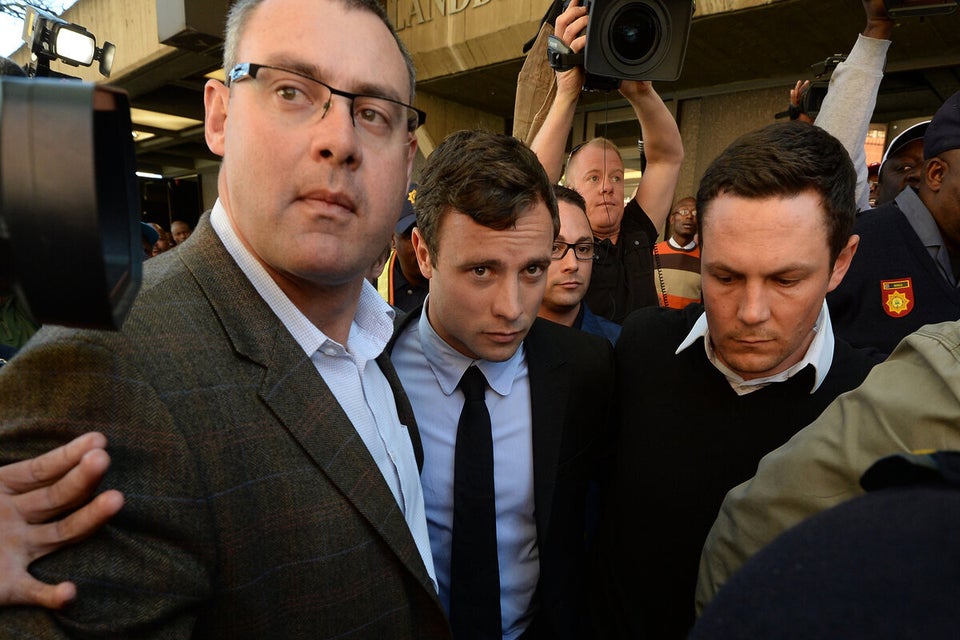 Oscar Pistorius Shooting in pictures
Related