Oscar Pistorius shot his girlfriend Reeva Steenkamp through the bathroom door of his house, a court has heard.
The superstar athlete sobbed as prosecutors said he had "shot an unarmed and innocent woman." Oscar Pistorius, center with head covered, arrived early for his court hearing
The 26-year-old is back in court to apply for bail and has been formally charged with the premeditated murder of his girlfriend.
Prosecutor Garrie Nel told the court hearing Pistorius shot Steenkamp four times inside his Pretoria home on Thursday.
Nel said the victim arrived at the house between 5pm and 6pm the night before she was killed at 3am. He said she was locked inside the small bathroom and was unarmed.
The prosecutor also said the athlete had not provided investigators with his own version of what happened.
Prosecutors told the bail hearing that Pistorius had put on his prosthetic legs and walked 23ft (7m) to the bathroom before firing his gun.
After the shooting he informed his sister that he thought Ms Steenkamp, 29, was an intruder, the court heard.
Nel said the killing was premeditated because the defendant planned to say that he thought he was shooting an intruder.
He added: "It was all part of the pre-planning. Why would a burglar lock himself inside the bathroom?"
Defence lawyer Barry Roux also set out his case, questioning the prosecution's claims the attack was premeditated.
"We submit it is not even murder. There is no concession this is a murder," Roux told the court.
Prosecutors said they were "more convinced" of their case having listened to the defence.
Scroll down to continue reading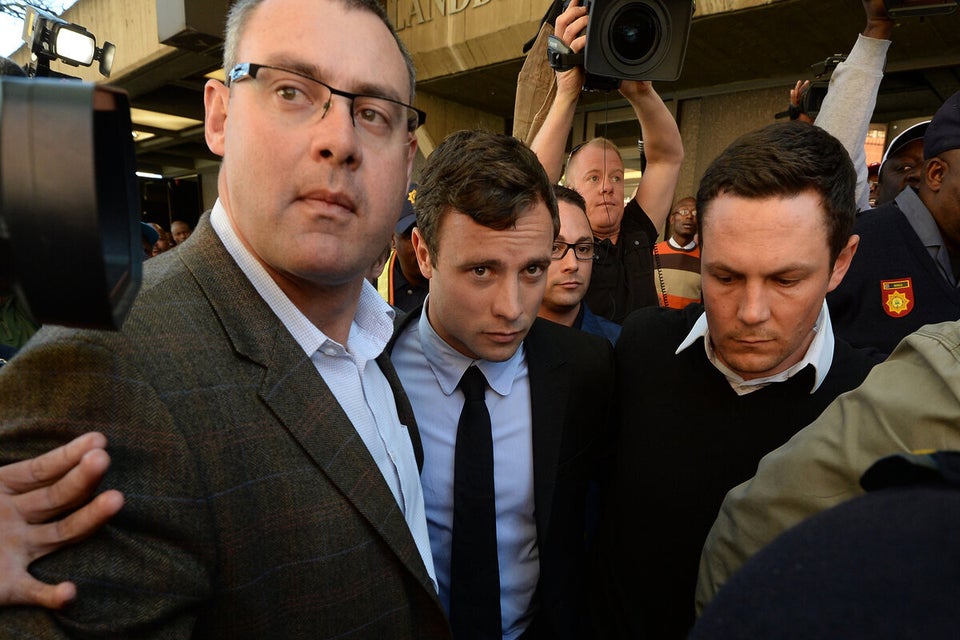 Oscar Pistorius Shooting in pictures
The two sides clashed on whether the attack had been pre-planned, and whether Pistorius knew who was inside the bathroom.
The athlete was remanded to a Pretoria police station after his first appearance in court on Friday, when prosecutors said they intended to pursue a case of premeditated murder against the South African athlete, which means he could face a life sentence.
He was arrested after his model girlfriend was shot at his Pretoria home on Thursday.
Speaking after the funeral service, Reeva Steenkamp's brother Adam said: "Everyone is sad, understandably, but at certain points we were smiling because we have only got good memories of her.
"There's a space missing inside all the people that she knew that cannot be filled again.
"We're going to keep all the positive things that we remember and know about my sister and we will try and continue with the things that she tried to make better. We'll miss her."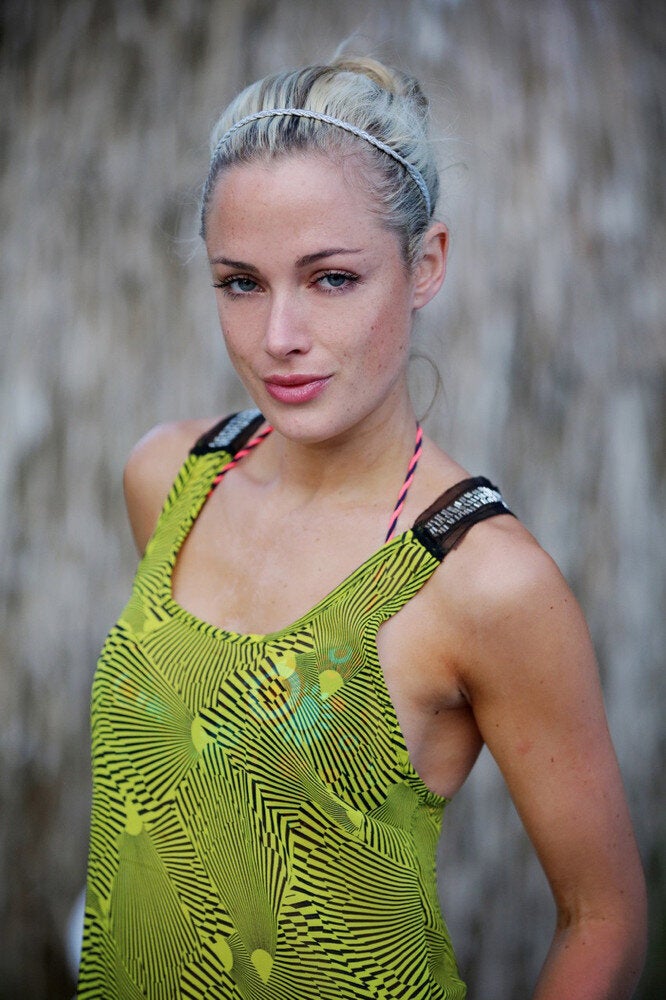 Reeva Steenkamp
Popular in the Community