An academic has criticised "YouTube culture" for reinforcing sexist stereotypes of nurses and urged health professionals to upload their own real-life videos to counter negative images of the profession.
Jacinta Kelly, senior lecturer at Anglia Ruskin university, who analysed the most popular nursing-related videos on YouTube, said clips tend to portray nurses as either a "sexual plaything or an incompetent individual".
Kelly analysed the 10 most-viewed videos for the search terms 'nurse' and 'nursing' retrieved from the website in July 2010. These included promotional videos, advertising, and excerpts from TV programmes and cartoons.
While some content reflected efforts to improve the standing of nursing as a career, the majority simply caricatured or parodied nurse-patient and inter-professional encounters.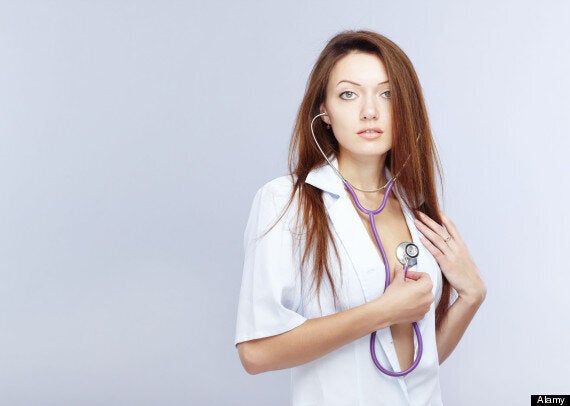 Popular videos depict nurses as a "sexual plaything"
"The identity as a sexual plaything or an incompetent individual, albeit created in the male-dominated world of YouTube, constructs an identity that is counter to that of the skilled professional," says Kelly, in a statement.
She believes that these negative online portrayals not only affect the public's view of the profession, but can also influence how nurses view themselves.
According to Kelly, nurses have the power to challenge negative stereotypes by promoting accurate representations of their profession.
She explained: "As users of YouTube, they can act as moderators in the online community and seek to redress the balance of power in the way that nursing is represented.
"By carefully selecting their own video content to post on YouTube, nurses can convey to the largely young, male public the complexities of skilled nursing and the critical and central role that nurses play in the healthcare system."
HuffPost UK Lifestyle are (sadly) all too aware of gender stereotypes, especially when it comes to nursing.
A quick search through our image database found an abundance of models dressed as sexy nurses: think backcombed hair, suggestive glances, unbuttoned dresses, and stethoscopes/clipboards/needles held playfully in their hands.
Not to mention that hardly any of the results were of male nurses. *sighs*
Take a look at the images below. Do you think they are damaging to the reputation of nurses?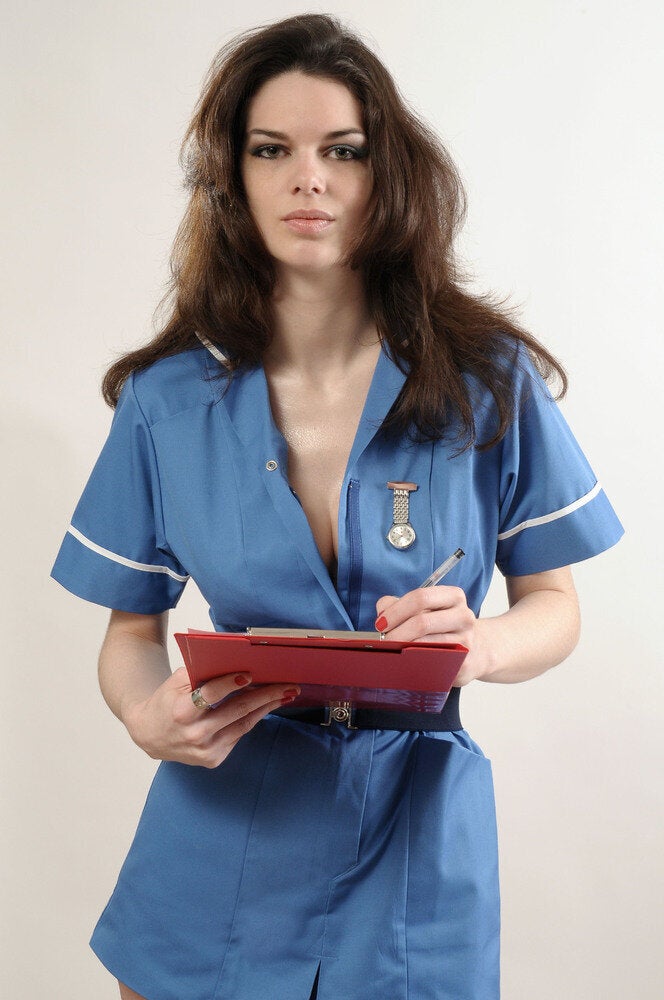 How Nurses Are Depicted By Models In Stock Photography
Ms Kelly's research paper 'The image of you: constructing nursing identities in YouTube' has been published in the Journal of Advanced Nursing, and is being presented at Anglia Ruskin University's Guild House campus in Peterborough on Wednesday, 27 February 2013.