Snow and sleet will hit parts of north England on Saturday as freezing winds sweep across Britain.
Snow flurries overnight and throughout the morning will coat most of the north with between 2cm and 5cms, while higher ground could see up to 8cms, (3ins) the Met Office has said.
Temperatures which plunged at the beginning of the week will remain low over the weekend at around 4ºC - but coupled with the wind chill factor could feel more like -4ºC.
The Met Office has warned of possible disruption to travel in north east and north west England, following the snow fall.
A forecaster for MeteoGroup, the weather division of the Press Association, said: "The snow is likely to affect most of the north with around 2cms at least.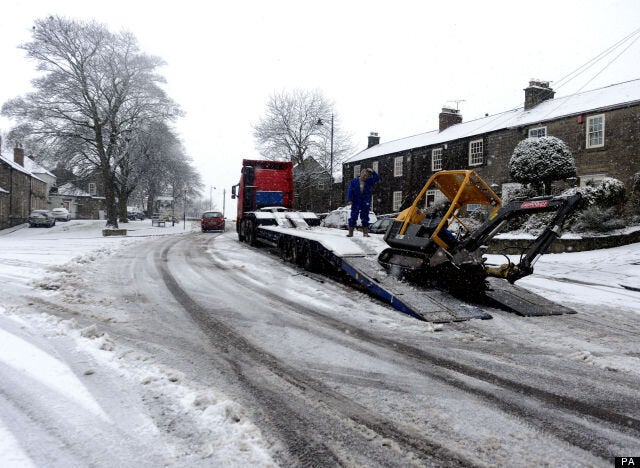 Icy roads are causing havoc across the United Kingdom
"But further snow later today is unlikely to settle.
"It will remain cold this weekend, below average for this time of year, with the chilly north-easterly winds making it feel even colder.
"It could feel like -5º in the south east and East-Anglia where the winds will be strongest."
The chilly winds, snow and sleet have been coming in from the North Sea.
Temperatures are expected to rise from Monday to more normal levels for the time of year, and reach as high as 7ºC or 8ºC in the south by the end of the week.
More cold winds could come in from the north west around that time, though there is no sign of a return to the significant snowfall seen earlier this winter, or of a sustained mild spell.