Former contestant on The Apprentice Katie Hopkins has caused outrage on Twitter after saying that she would not employ someone who was overweight.
Speaking on ITV's This Morning, Hopkins told fellow guest Jay Cole, a 22-stone, unemployed single mum, that she would never employ someone of her size.
"Would I want to put someone in front of a client who looks like this?" Hopkins says to the show's presenters Holly Willoughby and Philip Schofield, gesturing at Cole.
"Do they look dynamic? Do they look disciplined? Do they look highly efficient? Well, no, speaking frankly. And therefore, Jay wouldn't be someone that I would employ."
Cole, who has been unemployed for five years, claims that she has been overlooked when applying for jobs on account of her size.
"You walk into a room and you just see their expressions," she said.
"Just because I walk in and I'm ten dress sizes bigger..." she added. "That proves there is such a thing as fattism."
Before going on the show on Wednesday morning Katie tweeted: "Are employers reluctant to employ the obese? Yes, they are. A 24 stone individual does not 'fit' my business."
Following her appearance on the show, people took to Twitter to respond to Katie's views.
"I'm truly stunned by the opinions aired by Katie Hopkins. Vile woman," tweeted one user.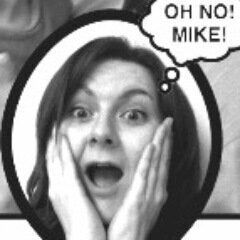 Too Fat To Work? Twitter Responds To Katie Hopkins
Hopkins said that she didn't expect to to have so many people agree with her.
"I am surprised that so many are so supportive of my views on why I would not employ an obese individual," she tweeted.
What do you think? Let us know in the comments below